Have you ever come across this buzzword: growth hacking? This technique describes a complete marketing process, combining the disciplines of technology, creative marketing, human resources, and product or service development. The main focus of growth hacking is the company's rapid growth, betting on increased brand awareness through the use of cost-effective and customer-oriented measures.
Growth hacking is gaining momentum in the startup scene. If used correctly, it can help your startup grow tremendously. If your startup reaches as many users as possible with growth hacking, the small player can quickly become a big player. Before the opinion arises that growth hacking is just a buzzword in the startup scene and just another marketing tool, we will tell you: No, it is not!
What is Growth Hacking?
Growth hacking is a marketing technique that combines creativity, analytical thinking, and social media activities. The goal is to strengthen sales and improve awareness in the short term with proper activity management. It was developed for fast-growing companies to use creative approaches, a deep understanding of numbers, and the use of social networks. With this, they manage to gain notoriety quickly, increase the number of visits and clicks and, of course, sell more of their products.
Growth Hacking describes a marketing technique that is based on rapid and scalable growth that requires the least amount of financial resources possible. The term is composed of the two words "Growth," and "Hacking" or "Hacks" and is therefore almost self-explanatory. With the help of "hacks," i.e., specific tricks and tactics, companies should be able to boost their growth. Growth hacking is not just "performance marketing" and a means to an end; it is a growth engine.
This technique has its origins in the startup environment. Because marketing technology combines two of its typical properties: technological affinity and limited budget, very few financial resources are available in the startup phase. Advertising is generally too expensive, so you need inexpensive alternatives. Hacks are those alternatives whose objective is to make a product, a service, or the company itself "viral" in order to obtain an increase in long-term growth.
How does it work?
The core of growth hacking is to keep financial outlays low. Acquiring new customers, achieving conversions, and building the brand is generally done through the product itself. When enthusiastic users, which need writing help, share the product content with others, a kind of chain reaction occurs that leads to rapid growth. The advertised product thus becomes a marketing tool in itself.
The essence of growth hacking is not a simple gimmick but a learning culture. The point is to implement individual experiments as quickly as possible with the smallest budget available and to see what works and what is better left out. Growth hacking has nothing to do with "hacking" in the sense of breaking into digital systems. It is an agile and dynamic marketing process. It is an interdisciplinary combination of marketing, data analysis, and development with the sole objective of growing your business.
Growth hacking is based on a process that allows the rapid identification of scalable communication channels to achieve this goal. Unlike traditional marketing measures, every point of contact between the potential customer and the company is considered a potential communication channel. In other words, it uses unconventional marketing strategies to attract new customers. Instead of focusing on a single marketing branch, he combines different skills such as SEO, content marketing, social media, and email marketing.
Characteristics of a Growth Hacker
The term growth hacker can be traced back to Sean Ellis, a U.S. startup founder, and coach. In his blog post "Find a Growth Hacker for Your Startup," Ellis describes the importance of finding a Growth Hacker. But what is a Growth Hacker, and what characteristics should they possess? "A growth hacker is a person whose true north is growth. Everything they do is analyzed for its potential impact on the scalable growth of a company.
A growth hacker is someone who manages to use the aforementioned "hacks" to target a large number of people or to lead the company to growth and success. For this reason, he/she has to be a person with smart ideas and a lot of creativity and have a total affinity with new technologies, online marketing, and an analytical mindset. The growth hacker is a talented, patient, and mathematically savvy person when it comes to working on the PC or on the Internet.
Growth Hackers can have different professional backgrounds. They must have an entrepreneurial spirit and are willing to face the great risk of taking on the responsibility of business growth. They are well-rounded professionals in their digital discipline, but they also understand the language and facts of other experts. At first glance, you can see the connections between product, business model, marketing channels, and customer feedback, and you must have good leadership qualities and be empathetic.
Advantages of using Growth Hacking in your company
Growing a company is not easy, especially when you are in a competitive niche. If you want to succeed, you must convey innovative marketing strategies to your target audience. While growth hacking is not easier than traditional growth methods, it can be more efficient and has the advantage of being affordable and creative with the goal of getting more customers. Growth hacking is an inexpensive marketing strategy because it occurs primarily through social media.
With Growth Hacking, you have the advantage of getting better conversion rates throughout the entire customer journey. In addition, you get faster customer growth and higher sales in a shorter time, with greater adaptability of marketing activities to meet the new challenges that arise every day in the market. Growth Hacking allows you to develop better products in a much faster time than with traditional methods.
Remember that the objective of growth hacking is to boost your company's growth. The most important thing in this type of online advertising is, of course, the product – nothing more and nothing less! The measures used to achieve the goals are individual and therefore tailored to your company. The widespread use and the associated permanent attention the product receives are important in growth hacking. The success of a growth hack always depends on the individuality of the situation.
Disadvantages and weaknesses
Growth hacking can be an excellent way to generate growth. However, it also has disadvantages or weaknesses, one of which is precisely that, that it is only limited to the company's growth. For the strategy to work, a deep knowledge of marketing is necessary. Since countless startups are doing growth hacking, it takes a lot of creativity to stand out from the crowd. Another weakness we may encounter is the difficulty in getting experienced growth hackers to execute the strategy.
Don't forget that this technique is based on the use of tricks or hacks, so you must keep in mind that not all of them work the same way for all companies. If you do not choose the right one for your needs and those of your potential customers, the strategy will not get the expected results. Another disadvantage is that people get used to hacks and lose their effectiveness. If you don't have an experienced growth hacker, this can backfire on your campaign.
Growth hacking can be difficult to implement in small to medium-sized established industries. The reasons for some are that they lack the time, others lack the technical know-how. This could be considered a weakness of this technique; however, the results will be highly satisfactory once you manage to implement it. Remember that you must plan well the use of hacks or tricks since the laws evolve and protect more and more users' data from time to time.
Examples of how to apply it
An example of how to apply growth hacking is Spotify. This music streaming service allows users to listen to music and radio plays online, although they are legally protected. Two of Spotify's existing growth hack tricks are:
The best-in-class product that outperforms existing competitors in almost every area: music catalog, product features, pricing model, etc.
A freemium business model that reduces piracy and ties in the iTunes pay-per-track model.
Airbnb: Why did it become a success in such a short time? The accommodation portal added the option for users of its own platform to automatically place their ads on the already established craigslist.com advertising platform, which is particularly popular in the United States. Airbnb was able to benefit significantly from the expanded reach. To do this, a complex self-programmed interface was necessary. Today it is believed that this growth hack has significantly influenced the growth of the company—high effectiveness with little effort.
Dropbox initiated its well-known referral program: anyone who invited friends of theirs to the cloud service as their partner received an additional 500 megabytes of storage space in their cloud. Dropbox made a name for itself at universities with the "Space Race." From September 2008 to January 2010, the number of users increased from 100,000 to 4 million users. Nothing unusual from today's perspective, but the incentive method was new at the time and made the company's rapid growth possible.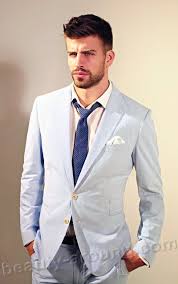 "Incurable thinker. Food aficionado. Subtly charming alcohol scholar. Pop culture advocate."