EA Sports has announced that EA SPORTS FC Mobile, the mobile version of the soccer game that succeeded FIFA, will launch on September 26th, with Brazilian cover star Vinicius Junior. For existing players, the new game will arrive as a free update without the need to download it again.
EA SPORTS FC mobile trailer
Watch the cover of EA SPORTS FC Mobile with Vini Jr:
The Real Madrid striker will make his debut as the first cover star for EA SPORTS FC Mobile.
– I'm excited to be the cover star of EA SPORTS FC Mobile and look forward to sharing that excitement with fans around the world. "Football is more than just a sport, and helping to invite more people to this celebration is a dream come true," Feeney Jr. said in a press release.
EA SPORTS FC Mobile provides immersion with the following key features:
Real player character: The world's most famous athletes come to life through the persona of a real player. Real running techniques, penalty stops, and some players' celebrations.
Dynamic game speed: The speed of mobile and tactile gaming, allowing for more player personality and the effect of attributes on the field.
Elite kick system: The overhauled shooting system allows impact players to appear on the scoresheet and make their mark. Feel the reward as you make smart shooting decisions in and out of the penalty area, on the cross or the ball. Control your favorite strikers and lead your team to victory.
Power Shot: Execute a powerful shot, leaving the goalkeepers without seeing the ball. Charge your shot when you're free to unleash Power Shot's full potential. Balance the risk and reward of a powerful shot to outsmart your opponent and come away with the win.
– Knock On Dribble: Take your dribblers to full speed by propelling the ball through space. Take advantage of the opponent's high defensive line, making your attackers advance smoothly. Dribbling with fast players gives you a whole new feeling.
– Tough tackles: Make your presence felt and dominate in defense and midfield by stealing the ball from your opponents. Keep opposing attackers off the ball or use new tough tackles to stop the ball.
Ushering in a new era in EA SPORTS FC Mobile, existing mobile players are invited to become the founders of FC MOBILE before launching the game via the existing app, with no re-download required. Those who participate in the Founders event from August 24 to September 26, 2023 will receive FC Mobile Founder status to unlock benefits including special player items at launch.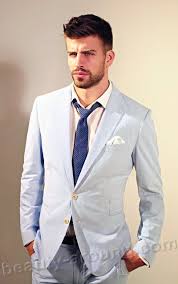 "Incurable thinker. Food aficionado. Subtly charming alcohol scholar. Pop culture advocate."