Photo – Disclosure / Capcom
Personal Ken It has become one of the main "Street Fighters". Created for the blockbuster game by capcomintroduced as Ryo's main antagonist during the story.
Described as a Caucasian wrestler of average height, he has an athletic build, black eyebrows, and blonde hair. During his training, Ken wears a red sleeveless kimono.
He is the exact opposite of Ryu, presented as a calm person who is completely focused on his goals. Ken is rambunctious, impulsive and even aggressive, and does not have the same patience as his opponent.
Despite this, he tends to help people and always gives his opponents a fair fight. At the age of twelve, he was sent to Japan, where he began a grueling training with techniques passed on by his father's friend, Gouken.
Kane has always wanted to stand out, and because of this, he has been shown to be a selfish, short-tempered warrior. All this made his character unique, completely differentiating him from Ryu.
the artist Bruno Mora He used his photo editing skills to reimagine what a fighter would look like if it were a real person. He was able to reproduce all of his physical attributes and the result is really impressive.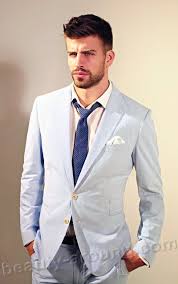 "Incurable thinker. Food aficionado. Subtly charming alcohol scholar. Pop culture advocate."