a chat Recently, it has captured the news for its remarkable ability to interact and develop fluid scripts.
The new revolutionary technology was created by software developer OpenAI with financial support from Microsoft. After learning about the technology developed by the company, billionaire Bill Gates allowed funds to be sent to complete the artificial intelligence.
For those who are not yet in touch with technology, ChatGPT is a system known as Chat bot or chatbot, but it is somewhat different from the others.
This is because it is able to perfectly mimic human speech, thus producing answers, "authentic" and dynamic texts.
This is possible thanks to technology machine learningwhich allows the AI ​​to learn from past interactions and update its database.
Bill Gates himself declared that creativity is the next step of the technological revolution, comparing it to the creation of the personal computer and the Internet.
Even with its enormous utility in many areas, ChatGPT, like any other problem or AI, is not without criticism and participation in controversy.
The latest controversy about ChatGPT
Due to the high ability to simulate texts, as well as the range of knowledge stored in artificial intelligence, some have used it to create articles.
In other words, some people take advantage of the power of technology and use artificial intelligence to create scripts that are not their own, and only change a few aspects.
Even if there is a change between the original material and the submitted article, other systems are able to detect whether or not an AI was used for production.
As a result, publishers and scholarly journals have become increasingly interested in texts that present questionable writing, as in the case of Clarksworld.
The American magazine presents science fiction stories. Previously, the group had only been concerned with potential plagiarism; However, this past Tuesday, the editor-in-chief, Neil Clarke, revealed on the 21st that he had banned more than 500 authors from the journal.
The number is worrisome for Clarksworld or any other journal, as this number of authors using AI puts many texts into question, which could hurt even other writers.
As can be seen in tweet Below, there was a spike in AI-generated text submissions in February 2023, which resulted in multiple authors being banned.
Just to be clear, this is not the number of requests we receive per month. That's how many people we've had to block per month. Prior to late 2022, this was mostly plagiarism. Now are the auto-generated submissions. https://t.co/YJdjBOTFmy

—clarkesworld (@clarkesworld) February 21, 2023
This data provided by the editor indicates why many authors, publishers, and journals oppose the development of such technologies.
Even with the controversies, ChatGPT is one of the most lauded technologies out there right now, and undoubtedly one of the most accessed.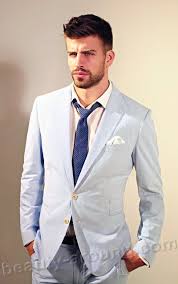 "Incurable thinker. Food aficionado. Subtly charming alcohol scholar. Pop culture advocate."