A home office is still a reality for many people, even after the coronavirus pandemic scenario, and to successfully set up a home office, you first need to get the right equipment to help with your routine. Thinking about it, we've broken down a list of six must-have items that every home office should have. Check out more information below.
Read more:
1. Desktop
The desktop is the typical computer that stays at home all the time. Although it's not portable, this model offers a more stable hardware platform to handle heavy software – unlike a notebook – which should come in handy for anyone who works photo and video editing all day. In addition, there are very powerful cabinet models, which allow the user to insert parts that extend the capabilities of the device, such as the most innovative processors and video cards.
These two examples of hardware parts can also be included in a laptop, however, due to the small footprint, a laptop cannot reach such efficient and stable capabilities as a desktop when it is in situations that could easily lead to overheating. So, if you don't need to constantly move around your computer, investing in a good desktop model can make all the difference.
2. Webcam
A webcam is a must for those who are in meetings all the time via video calls – even if your face is barely visible, a camera is a must for joining the video calls.
In this way, it is necessary to choose a model with a good image resolution, such as Full HD. Pay close attention to the shape of the camera clip, as it needs to be flush with your screen for an efficient fit. Also, pay attention to webcams with a good audio system, so you can communicate with other members on a video call, if you don't have a microphone attached or built into your headset.
3. Wireless headphone
A headset complements the usefulness of the webcam, as the camera's microphone isn't always good enough. Therefore, investing in a device that allows you to listen and speak more efficiently can be a great option. Also, choosing a device that works wirelessly can help you keep your environment free of wires and reduce clutter on your desk.
4. Comfortable chair
Even if it doesn't seem like it, a chair is one of the most important items for anyone who works at home all day. This is because maintaining an incorrect posture for several hours will not only lead to hundreds of health problems, but it can also contribute to making you nervous and affect your work pace or performance.
The best chair is not the most expensive, but the one that meets your needs. For example, for cooler environments, synthetic leather options can be a good choice; For warmer scenarios, it may be more appropriate to choose a model with a mesh cover and ventilation holes to reduce the occurrence of sweat.
The chair should also have supportive arms – preferably padded ones – and a lower riser for changing height, and it should have an ergonomic backrest design to keep your spine stable.
5. Wireless keyboard with padded backrest
A Bluetooth or Wi-Fi keyboard eliminates excess wires in the office – which can only collect dust and contribute to a cluttered environment – and helps maintain a more streamlined look for the office. Part of the success of the office is keeping the environment organized.
In addition, models with cushioned support allow users' wrists to be more comfortable and can reduce the occurrence of ailments due to the position of the hands when typing.
6. Wireless and comfortable mouse
The wireless mouse provides more freedom to the user and prevents the cable from getting stuck somewhere. In addition, the ergonomically designed models help keep the hand and wrist in a stable position, which reduces health issues such as bone, muscle and tendon pain.
Have you seen the new videos on Youtube digital outlook? Subscribe in the channel!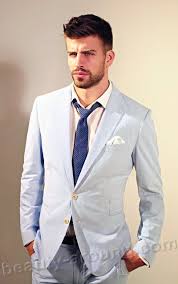 "Incurable thinker. Food aficionado. Subtly charming alcohol scholar. Pop culture advocate."