NS WhatsApp is another unofficial version of WhatsApp and using the app may put your account at risk; Understand the reasons
August 13th
2023
– 17:00
(Updated 8/14/2023 12:51 PM)
Quite frankly: you should not use NS WhatsApp as a replacement for WhatsApp. The app is an unofficial version of the messenger and using it can get your account banned on the platform.
What is NSWhatsApp?
NS WhatsApp is an application that modifies WhatsApp and adds additional customization features to the WhatsApp application. Goal. The program comes from a modification of the Fouad WhatsApp mod, but it is also similar to WhatsApp GB – all of these are unofficial versions of the messenger and are subject to the same risks.
Among the customization features, there is an option that is frequently requested by the users of the application: the ability to change the color of WhatsApp. The tool also has options to change the font, hide media files, and prevent people from deleting messages, among other options.
5 reasons not to use NS WhatsApp
Understand why you should not use this version instead of the official WhatsApp app.
5. He has no control over the encryption of the conversation
WhatsApp uses end-to-end encryption to protect the content of conversations within the app. On the other hand, NS WhatsApp does not guarantee the use of this same technology and may leave your messages exposed.
4. It could put your privacy at risk
To send photos, videos, and voice messages on NS WhatsApp, you need to grant some permissions on the device. Since the app does not have a well-defined privacy policy and comes from unknown sources, the decision can be very risky and threaten sensitive files.
3. Download only from suspicious websites
NS WhatsApp is not available on Play Store or on alternative reputable stores like Amazon App Store or Galaxy Store. The installation takes place via APK, a process that does not pass the security standards of the Google Play Store or any other reputable entity and can leave the device vulnerable to malware and spyware.
2. It is not an official version of WhatsApp
When creating a WhatsApp account, you must accept the platform's terms of service. These rules indicate that it is forbidden to use any unofficial application, as the company claims that it cannot validate the security measures of each tool.
Use of NS WhatsApp constitutes a breach of these Terms, may result in severe penalty to your account and still does not provide any guarantee of protection of personal data.
1. You can get banned from WhatsApp
The experience can leave you without WhatsApp: Since the unofficial version does not follow the Terms of Service, Messenger can temporarily ban your account. In this case, you need to wait for the timer to end to access the chats again – WhatsApp recommends that you use the official version only after being restricted.
Can I use WhatsApp GB instead?
no WhatsApp GB is also an unofficial version It exposes the account and the device to the same problems previously mentioned. In case you want to explore a different version of the messenger, you can WhatsApp Business test for personal use.
Trending on Canaltech: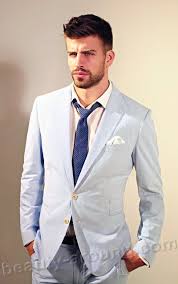 "Incurable thinker. Food aficionado. Subtly charming alcohol scholar. Pop culture advocate."