In 2017, WhatsApp started offering its users a new functionality for the Status feature. Before that, only text content sharing was allowed, but after the update, users started sharing images, videos, stylized texts, and GIFs. Since then, the tool has been improving and updating itself more and more.
Read more: New WhatsApp functionality that 'adms' groups will love a lot has been leaked
According to the WABetaInfo website, WhatsApp is testing a new tool that allows sharing status directly to Facebook and Instagram, for both iOS and Android phones.
understand the news
The three social networks (WhatsApp, Facebook and Instagram) belong to the same company, Meta, and they actually have many tools in common. However, for now the idea is to make the user pay to convert Status (a WhatsApp tool) into an ad and ad on the Meta group's other social networks.
With this in mind, each attribute of the advertisement can be defined by the user, such as the audience and the duration of the post, as is already done in other networks.
The new tool seems to be targeting companies that use the app as a sales channel, through WhatsApp Business, allowing them to gain more and more customers through several different platforms.
According to The Verge, the feature is already being tested on WhatsApp Beta. The site also talked about how the tool works, to use it, the user has to create a case on an IOS or Android device. Shortly after, in the "My status" session, it is necessary to click on the "Share to Facebook Story" option where, in addition to Facebook, the user will also have the option to share on Instagram, Gmail and Google Photos, among others.
The new feature promises not to share any user data from one network to another, and its aim is to get people to communicate through a single technical background.
So far, no one from the Meta or the app itself has taken a position on the matter and they haven't even confirmed the news, so there's no way to know when the new system goes live.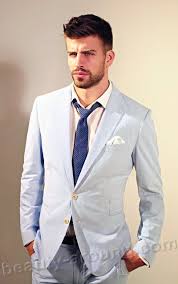 "Incurable thinker. Food aficionado. Subtly charming alcohol scholar. Pop culture advocate."