Care workers! Starting this week, The WhatsAppthe most accessible messaging app for Brazilians, now allows users to hide "Profile Picture", "Last Seen", "Message" and "Status" options for specific contacts in their calendars.
Initially, the novelty began to appear on users' screens on June 15. The measure, which has already been under testing in beast mode since the start of 2022, expands the messaging platform's privacy.
Until then, before this update, the file The WhatsApp It only had three privacy options: "Everyone", "My Contacts" or "Nobody". With permission, the app now offers "My contacts except…", ensuring more independence for users. Moreover, it should be noted that the function is available for both iPhone (iOS) and for Android.
In this sense, check below all the details and how to use this new tool.
WhatsApp: How can I hide the status and photo of certain contacts?
As already mentioned, the procedure is already in effect and users can try the novelty. But after all, how can I Hide the status and photo of specific contacts in The WhatsApp?
First of all, to carry out the procedure, you must follow these steps:
First, go to the application and click on the three dots available on the top right side of the screen;
Next, select Settings > Account > Privacy section
Also choose the features you want to customize.
Finally, if the options do not appear on your smartphone yet, go to the Google Play Store on Android devices or the App Store on iOS devices and update the app to the latest version.
Moreover, it is important to note that no alert will be sent in the process of hiding these contacts. This way, the "blocked" person will not receive messages telling them that their contact details are hidden from them.
Anyway, the only way to learn about the change would be manually i.e. when you want to see your information and can't. However, even with this gap, it is still not possible to tell if the action is for her or for all the contacts in her list.
See what success is on the Internet: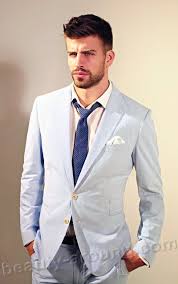 "Incurable thinker. Food aficionado. Subtly charming alcohol scholar. Pop culture advocate."