WhatsApp is the messaging app of the moment, and every day it tries to stay that way by adding new features. This was a particularly special year as WhatsApp's parent company, Meta, launched the group messaging app.
Among the novelties, privacy has gained prominence and now we have another one: WhatsApp has launched the Privacy Check function, now available to some beta users!
But what is the new Privacy Checkup feature and how does it work?
As reported by the specialized portal WABetaInfo, the 2.23.9.15 update of WhatsApp beta for Android from the Google Play Store includes a new privacy check screen. The purpose of this new feature is to help users easily understand and manage the privacy settings in their accounts.
With the new Privacy Checkup feature, you can easily review your privacy settings so you can always be in control of who can see your information. Once the feature is added to your account, you may see a new section in your privacy settings where you can choose some preferences, such as who can add you to groups and review your blocked contacts list.
Specialized media WABetaInfo reports that this new functionality will also allow you to control your personal information, choosing the best option for showing your profile, online and last seen, read receipts and much more. It's basically an all-in-one section where you can even set more privacy for your chats and groups, activate backups or schedule automatic deletion of messages.
In the screenshot below, you can see what the new privacy settings section of your account could look like. Since it's still in development, the output may differ slightly, but it will definitely include every privacy setting you're looking for.
Finally, we must make it clear that the new functionality is in the works, and that beta users are the first lucky ones to see the update. Here's how to join the beta on Android:
Click on the button with the text "Become a tester".
Go to Google Play, search for WhatsApp and you will see that you can now install the beta version.
Download the app to your phone and you're done.
If not, review the full guide by clicking here.
Some of the recently added privacy features include:
Leave groups silently: You can now leave a group privately, and only administrators will be notified.
Choose who can see that you're online: If you wish, you can also now hide Always Online.
Screenshot Lock for Single View Messages: Now no one will be able to take screenshots of Single View messages.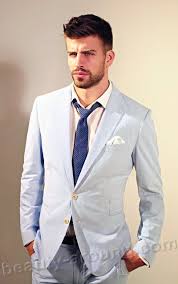 "Incurable thinker. Food aficionado. Subtly charming alcohol scholar. Pop culture advocate."