Youtuber used powerful components to be able to play the game this way
Originally, Zelda: Breath of the Wild was launched for nintendo Wii-U. However, this does not mean that it cannot work on other platforms through emulators. As with many games, the title is also available to play on the computer thanks to the software that allows this implementation.
Use the YouTube GTX 4090 mentioned above with a file CPU My God Risen 9 7950xx with a lot of cooling
However, a YouTuber known as Digital Dreams recently released a video laying out a game nintendo on another level. This is because He managed to get Zelda: Breath of the Wild, which was released in 2017, to work on the latest GPU Give nvidia RTX 4090, adding ray tracing To make the game more realistic.
The video shows Zelda like never before
In the video posted by a YouTube user, it is possible to watch the classic Nintendo title running in 8K, giving gamers a completely different experience. The results are impressive and show what an experience Zelda: Breath of the Wild would be like if it were released in the current generation. So, of course, fairly powerful equipment will be required.
To be able to play the video this way, use the aforementioned YouTuber GTX 4090 with an AMD Ryzen 9 7950xx CPU along with plenty of cooling. Other details of the equipment used to get Zelda to get great graphics have yet to be revealed by the creator of the video.
During the video, he demonstrated different types of terrain, lighting, and different details while exploring different areas on the Zelda: Breath of the Wild map. In this way, fans of one of Nintendo's most successful franchises can get a simple idea and know almost all the vital areas of the game, but with amazing graphics.
A consolation to fans of the series who watched the video and were excited to try something similar is the upcoming release of the Nintendo game continuation. This is because the Japanese giant has already revealed that The Legend of Zelda: Tears of the Kingom is slated to release on May 12, 2023.
…..
Across: WCCFTech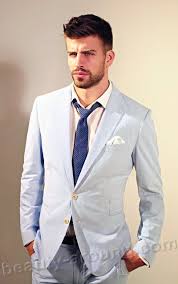 "Incurable thinker. Food aficionado. Subtly charming alcohol scholar. Pop culture advocate."