In the remote areas of Paraíba, Emmanuel Licariao, the current president of Unimed Fama, saw his professional mission in the scenario of lack of help. "I have been affected by the sadness of the area's residents, who do not have good health care," he says.
A desire to change this sad reality prompted Licarião to devote himself to medical studies. A doctor, a cardiologist at SBC / AMB, a specialist in artificial cardiac stimulation at DECA / SBCCV and a doctorate in cardiology of the USP / INCOR Medical College, visited important reference centers in the country, focusing on BP – Beneficência Portugaluesa de São Paulo.
He started his career at Unimed Norte and Nordeste, and has since collected courses at institutions such as the Federal University of Roraima, General Hospital of Roraima, Cardiologia Institute of Sinai – Incordis, and Unimed Boa Vista.
At the age of thirty-five, Emmanuel Licariao was invited to take over the presidency of the Unimed Federation in the Amazon states – Unimed Fama, a position he holds today.
In light of this position, the Executive Director says that his administration is pursuing a renewal path in light of the regional scenario of cooperatives and the organization of health insurance. "We had to reinvent ourselves, as small cooperatives can no longer remain in isolation. The market demands these changes."
Licarião led the project, in Unimed Fama, for small cooperatives to become service providers, thus maintaining complementary health in the area, ensuring the care of the Unimed beneficiaries as well as the job of a doctor, who continues to work, generate and generate income. Care mission.
The procedure was successful, and currently, the operator focuses on the life spread across the northern region, concentrates operations, maximizes outcomes, maintains medical assistance for Unimed users, generates income and boosts the area economically. "With this kind of regulation, we have the strength to face a competitive market and with many challenges that are already there and yet to come."
The President of Unimed Fama is committed to uniting the actors in the field of health. "Only through collective effort will we be able to achieve sustainability in the field of health. Today, there is no longer room for paradigmatic leaders. It is necessary for individuals and companies to build solutions. "
This search for greater dialogue brought Licarião to bring Unimed's competitors closer together so that all players could search for common solutions to counter the novel coronavirus. And this was how together they were able to create a support structure for Covid-19 patients in Manaus-AM. "There is no room for vanity in times of crisis. If we only think of the other as a competitor, we will not have more clients to serve."
Investments
Unimed Fama has worked in making health services vertical to break down geographical and cultural barriers to health. "We stimulate the quality of services so that our customers' migration to other countries is reduced."
To promote health in the region, the union intends to invest in training its employees, through partnerships with several institutions. "We want to bring in professionals from the big centers to train and qualify our teams, thus ensuring the strengthening of the area."
The Federation has also invested in the infrastructure to provide better care for its patients. It has three hospitals of its own in the area, with a project to build another hospital this year, two rehabilitation and quality of life centers and a cardiology and diagnostic imaging center, in addition to other projects still under development.
Watch the full interview with Emmanuel Licariao, the current president of Unimed Fama.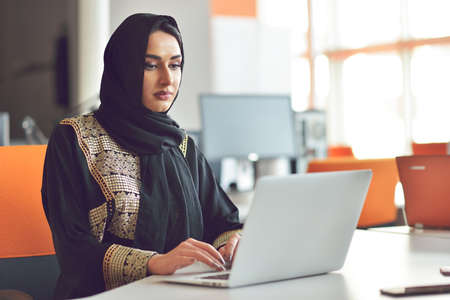 "Hardcore beer fanatic. Falls down a lot. Professional coffee fan. Music ninja."