A college research paper is a complex project that requires in-depth research, includes thorough analysis, data collection, and the writer's ability to draw logical conclusions from the data gathered and scanned in the process of work. As a rule, research papers follow the standard outline and structure. Nonetheless, there are certain differences based on the topics and disciplines you're dealing with. College and university students tend to make the same mistakes when they work on their thesis or any other part of a written project. For that reason, it is important to eliminate them before the research paper is submitted. Below, we provide you with some of the most frequent mistakes associated with college research papers, and your job is to learn them and make sure to avoid each when you work on your piece.
You Don't Ask Librarians for Help
It's no doubt that your college has some great librarians who are always there to give a hand to needy students. When you have to do in-depth research for your academic work, librarians are the ones who can help you locate research. Do not hesitate! That's their job. Every student who has ever gotten in touch with college librarians knows how great this investment is in their work. After all, there are moments when you can't do the research yourself. That is why it is better to let someone competent assist you and speed up the process of work.
You Use Direct Quotes
When you work on a term or research paper related to current events, literature, history, or many other fields of study, you may need to include direct quotes in order to discuss the subject 100%. When it comes to science, research papers written in this area usually do not require direct quotes. When you write your research work, stay away from direct quotes, unless you don't understand the topic and need a direct quote to avoid explaining the issue yourself. It's no doubt, your professor is not going to be happy with your direct quotes. Your own thoughts and ideas are the cornerstone of a quality research paper of any format, not the ones provided by some author.
You Fail to Cite Information Resources
This one is really important. If you decide to use the other authors' exact words in a research paper, make sure to use quotes that go with proper citations. Whether you use APA, Chicago, Turabian, MLA, or any other format, ensure to check the existing rules.  What is more, even if you decide to paraphrase, you still have to use the required citation style properly. If you're not sure about how to cite information in a research paper, approach one of the cheap custom writing companies offering research papers for sale. Together with pre written papers available for sale, the services enable you to get in touch with skilled writers who can guide you through the citation routine. Get in touch with competent writers who will teach you to cite your resources like a pro.
You Use Tenses Incorrectly
Meet the other quite common mistake usually found in college research papers. Typically, research projects require students to use past tense when the question is about stated facts or something that is proved. At the same time, the present tense should be used when you discuss common knowledge. If you fail to use proper tenses, your target readers are going to be confused.
You Rush Your Research before Writing a Thesis Statement
Sometimes, when busy, stressed, or simply lazy, college and university students rush to pick the subject for a research paper. For that reason, their focus and connection with the subject failed. As a result, this can be clearly seen in their text. Performing thorough research and selecting a subject that you believe can connect are crucial for composing a winning thesis statement, and a successful research project, as a result.
You Include Irrelevant Information
No matter what details you decide to include in your research paper, make sure they are relevant to the chosen topic and the field of study in general. Stay away from too broad background information or using anecdotal evidence. Instead, provide only information that is important for a better understanding of your topic, its research, and the approach that you used to conduct that research. If you're working on Kelvin Planck Statement, do not provide the description of Newton's law of universal gravitation or Bernoulli's Principle in your research paper.
At the same time, it is also important to make sure you use the objective voice in your scientific work. In other words, stay away from anthropomorphism, oversimplification, and superlatives. The point here is that the other scientists might use your work sooner or later. That is why the sentences like, "We felt that the connection between the forces that act upon an object was bad" do not provide any useful information and are inappropriate in the scientific world.
You Structure Your Paper Illogically
When it comes to the outline of a research paper, there's a particular level of flexibility based on the chosen topic and the discipline. Nonetheless, you have to stick to the existing guidelines and ensure that your scientific work comprises all the key parts. Make sure the research paper includes the methodology section and that the bibliography pages is exactly where it should be. In other words, it is important to create an outline before you begin to write and ensure that it is both correct and logical.
Your Intro Lacks a Hook
An introductory segment is one of the most important sections of a research paper since it sets the tone of the whole project. That's where you have to include a clear thesis statement, as well as a clear referral to the arguments you're going to make in the body. Make sure to underline why the chosen issue requires research and what the results of your work can mean for both your field of study and the science in general.
You Don't Acknowledge the Study Limitations
In the discussion section, you are required to inform your readers on what you believe the results of your work mean. This is a must if you need to push your research forward and identify the key ways that your research can be honed. Readers would appreciate it if you talk about your limitations, the best ways you can boost your research, and the implications the limitations had on your research. If you openly communicate your limitations, it means you have thoroughly evaluated your methods and results.
To Sum Up
A research paper written for college must be flawless, especially when it comes to the text and its formatting. It is important that you do in-depth research and come up with a strong thesis statement. Always check the use of tenses, the grammar errors, as well as the readability of your prose. If you believe your piece requires more editing and proofreading, do not hesitate to approach online writing and editing experts to assist you with it.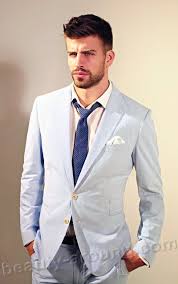 "Incurable thinker. Food aficionado. Subtly charming alcohol scholar. Pop culture advocate."