WhatsApp is a social messaging network. At first, users could only exchange messages and texts. Then, the platform includes new modalities such as GIFs, photos, videos, stickers, and more. It is also possible to make video and audio calls through the platform and even send money to contacts.
In 2022, the social network has implemented several security and privacy updates. The main reason was that you could leave the group without other people knowing and remove the online notification from the conversation. The latest feature that users have been waiting for for a long time. So, the question arises: is it possible to know when someone is online via WhatsApp?
Continue reading this article to learn how to check someone's internet connection on social network.
Is it possible to know when someone is online on WhatsApp?
The answer is, it depends. As mentioned earlier, WhatsApp has launched a feature that removes the online warning. The tool is recent but it is already being used by many users. When someone chooses the feature, it is impossible to know if they are online. It is important to clarify that the idea of ​​a social network is precisely to protect the privacy of those who use the messenger. Therefore, it makes no sense to run the tool while allowing cheats to circumvent its rules.
When a person does not choose to pull down the notification, it is possible to see when the person is online. In the case of Instagram, for example, there is a list of all followers who are currently online. Facebook has a similar feature where it shows all of your online friends. There is no list in WhatsApp.
So, to find out if someone is online, you need to get into the conversation with that person. Just look at the messaging menu and tap on the conversation. The notification appears online under the contact's name. You can also search for the contact using the search tool. Just click on the magnifying glass icon on the home page and type in the name of the contact whose user wants to know if they are online or not.
It should be noted that if nothing appears, it could mean two things: that the person is not online or that the person has deactivated the warning.
How to disable online warning
Just access the settings. After that, the user must choose the "Last seen and online" option. After that, the user needs to disable the last seen option. At the bottom, under Online, you have to choose Same Last Seen.
See also: Lula's government will get an income tax exemption for this group of Brazilians
The social network gives users an important warning
Ago WhatsApp launched the tool to remove the warning, many apps now offer a way to show if a user is online. In fact, using these apps jeopardizes the security of everyone who installs them. After all, apps can steal a person's data. Moreover, it violates the messenger's privacy policy. Therefore, the user can lose his account on the social network.
See also: Lula finally agreed to the salary of R$1,320? Know when the value goes into effect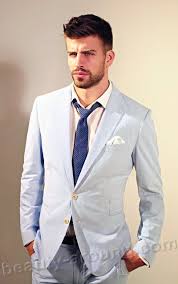 "Incurable thinker. Food aficionado. Subtly charming alcohol scholar. Pop culture advocate."