WhatsApp is one of the most popular apps in the world and also in Brazil. According to a survey by Sensor Tower, the app was downloaded more than 800 million times during 2019. This number made the app reach the site of the most popular app that year.
In Brazil alone, the number of downloads, taking into account only the official Android device store, crosses the 170 million mark. There are many reasons that can explain such a privileged position that the application occupies, such as the large number of functions and free resources that it offers to its users.
How do you know if you have been blocked on WhatsApp?
However, a very common question for many people is whether the app allows you to know if someone has blocked their number on WhatsApp.
So, first of all, it should be noted that as of now, WhatsApp does not have any tool of its own to notify you about this. Additionally, there is also no possibility that a feature allowing discovery will ever be released, at least not as far as we know.
However, it is possible that the user, if he is very curious, can use some tricks to find out.
It is important to note that WhatsApp has developed the option to block another user to increase the security of people using the app.
Besides the option to block, it is also possible to report another user's account, in case it is a scam or other violation of the platform terms.
See also: Learn How to Hide Your WhatsApp Image to Specific People: The Feature Increases Privacy!
How to make?
There are some details that can reveal if someone has blocked you on WhatsApp. However, it is worth remembering that they are signals, and there is no way to be sure, since, as already mentioned, the platform does not offer its own resources for this.
User without profile picture
One of the signs is that the user appears without a profile picture. This is because, when someone blocks another person, the blocked person loses access to the profile picture of the blocked account.
The message was not delivered
Another sign is if the account you suspect has been blocked is no longer receiving your messages. It is because whoever blocks him does not receive any more messages from the blocked account.
So, WhatsApp has two message signals: after sending the text, it says "v" or "v". If only one "v" appears, it means that the message has been sent, and if two "v"s appear, it means that the message has been received.
If the person blocks you, it means that the messages you send will never appear with a double "v".
without standing
If you are blocked on WhatsApp, you will also not be able to see the person's status, last seen, or online. All information disappears.
However, it is worth emphasizing that all these signs can occur for other reasons.
See also: 3 things that prove your WhatsApp number has been blocked by another contact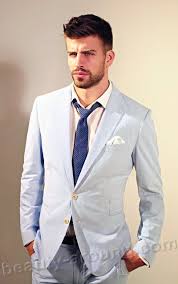 "Incurable thinker. Food aficionado. Subtly charming alcohol scholar. Pop culture advocate."