Citizens of Brazil and the European Union will need travel authorization for the United Kingdom until the end of 2024. Find out all about it!
Brazilian citizens and European citizens of EU member states must apply for a travel authorization reality To visit the United Kingdom by the end of 2024. Only Irish passport holders are exempt from documentation. Learn all about the new travel rule in Europe!
---
UK Travel Authorization
Since BREXIT, the UK's exit from the European Union, which began in 2016 and is finalized in 2020, the UK government is constantly looking for ways to strengthen its borders and security. So, one of the ways it wants to do that is to introduce Electronic Travel Authorization (ETA), says the portal. Schengen visa information.
The ETA was introduced by the Nationalities and Borders Act for travelers visiting the UK, and currently does not require a visa for short stays. ETA is also mandatory for those who do not have immigration status prior to travel.
"This scheme will give the UK greater control over our borders, allowing individuals and carriers to prevent threats from entering the UK while providing additional assurance at an earlier stage about their ability to travel to the UK," the Home Office notes in a policy paper on ETA.
United Kingdom: New travel permit, culture and best cities to live.
value and which countries require accreditation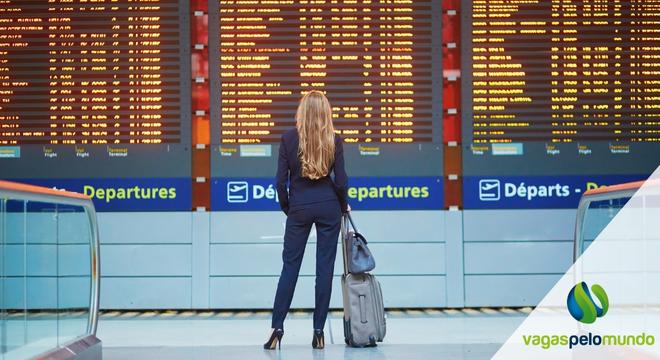 It is not yet known what the passenger fare will be ETA Payment must be made from the UK, although this will certainly be much cheaper than getting a UK visa. The Home Office estimates that around 30 million claims are processed each year through the UK's ETA system.
More details about the application procedures and system are yet to be released but will be announced in the near future. Citizens of the following countries who do not currently require a visa to enter the UK should apply for an ETA by the end of 2024:
EU/EFTA Member States
Andorra
Antigua and Barbuda
Argentina
Australia
Bahamas
Barbados
Belize
Botswana
Brazil
Brunei
Canada
Chile
Costa Rica
Dominica
East Timor
El Salvador
Grenade
Guatemala
Honduras
Hong Kong
Israel
Japan
Kripati
Macau
Malaysia
Maldives
Marshall Islands
Mauritius
Mexico
Micronesia
Monaco
Namibia
Nauru
New Zealand
Nicaragua
Palau
Panama
Papua New Guinea
Paraguay
St. Kitts and Nevis
Saint Lucia
Saint Vincent and the Grenadines
Samoa
San Marino
Seychelles
Singapore
Solomon Islands
South Korea
Taiwan
Tonga
Trinidad and Tobago
Tuvalu
to us
Uruguay
Vanuatu
Vatican City
Also read: Minimum wage in the UK, increase and purchasing power in the UK.
England will follow suit
The Electronic System for Travel Authorization (ESTA) and entry control systems are already in place in many countries around the world, including Australia, New Zealand and Canada.
On the other hand, the European Union will launch its travel authorization system in 2024, the European Travel Information and Authorization System (ETIAS). It was scheduled to start in November 2023, but it was postponed to 2024 due to delays by contractors on another system essential to the operation of ETIAS.
Higher education in the UK: 10 most prestigious degrees.
About the UK Electronic Travel Authorization (ETA).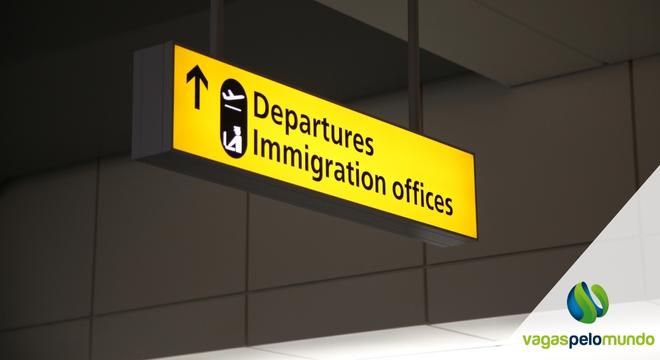 A UK Electronic Travel Authorization (ETA) is a digital travel authorization that allows qualified foreigners to travel to the UK for tourism, business or transit purposes. It is similar to the Electronic System for Travel Authorization (ESTA) used by the United States.
The UK government has announced plans to introduce an ETA system for travelers from currently visa-free countries, including the US, Canada, Australia, New Zealand and most European countries. From 2024 EU citizens will need an ETA to travel to the UK.
The ETA application process is done through a form reality And the applicant must provide personal information such as passport details, travel itinerary and basic data. Candidates will also have to pay a fee, which is yet to be announced.
The ETA is electronically linked to the traveler's passport and is valid for multiple visits to the UK. Up to two years or until your passport expires, whichever comes first.
Exchange in the UK: best cities, costs and documents.
UK Travel Permit: Best Cities to Visit in England
England has many cities worth visiting, each with its own unique charm, history and culture. Here are some of the best cities to visit in England:
London: The capital of England has some of the world's most iconic landmarks like Tower Bridge, Big Ben, the London Eye and Buckingham Palace. It is also a cultural hub with numerous museums, galleries and theatres;
bath: The picturesque town is famous for its Roman baths, impressive Georgian architecture and picturesque cobbled streets. It is a UNESCO World Heritage Site and a great place to relax and unwind;
Manchester: Known for its vibrant music scene and industrial heritage, Manchester is a bustling city with a thriving cultural scene. It has many museums, galleries and theaters as well as the world famous Manchester United Football Club.
Liverpool: It's a city synonymous with the Beatles, and you can explore its legacy at the Beatles Story Museum. The famous Albert Dock is home to museums, restaurants and shops.
Oxford: Known as the "City of Dreaming Towers", Oxford is a historic university town with stunning architecture and beautiful gardens. You can visit the famous Oxford University or stroll the beautiful streets of the city.
Cambridge: Another famous university city, Cambridge is known for its impressive colleges, beautiful gardens and lazy river. It's a great place to relax and soak up history and culture.
Bristol: Vibrant city known for its street art, music scene and historic port. A great place to explore, with plenty of museums, galleries and restaurants to keep you entertained.
These are just a few of the many great cities to visit in England, each with its own unique character and attractions. Stay tuned to the Vagas por Mundo website as we publish new travel authorizations for the United Kingdom when they come into effect.
ETIAS EU accreditation: 9 things you need to know
*See how Still a visa to enter the EU in 2023:

"Internet evangelist. Writer. Hardcore alcoholaholic. Tv lover. Extreme reader. Coffee junkie. Falls down a lot."