Who is a fan of the franchise The Fast and the Furious He will definitely remember one of the main cars of the first movie: Toyota Supra The orange, which belongs to the character Brian O'Conner – was played by Paul Walker, who left us in 2013. But today's news is good, as one of the Supra cars used in the feature film will be sold at auction by Barrett-Jackson, at United State. The sports car auction will take place from 17-19 June.
According to Barrett Jackson, the Supra was used in both indoor and outdoor shots during the first "Fast and Furious" (2001), always bringing Paul Walker behind the wheel. The site description indicates that the car was made specifically for the movie Eddie Paul, from the California Shark Store. In fact, this Supra from the first movie underwent changes to be converted into the gold Supra appearing in "+ Fast + Furious" (2003). After being used in the second movie, the Supra reverted to its iconic previous specifications.
The Supra that will be auctioned off comes in a pearly orange paint, a shade that according to the company was available in an old Lamborghini Diablo (is that the reason why the Supra left the black Ferrari 355 behind in the highway scene?). Additionally, the body retains the green side sticker known as "Nuclear Gladiator" (back to time with tuning in the 2000s), as well as a body kit consisting of the front spoiler and side skirts for Bomex, and the hood-inspired parts From TRD (former Toyota Sport Division), a massive APR bi-spoke aluminum rear spoiler and 19-inch five-spoke wheels.
And while some of the Supras used in the movie had a motor ready, this unit has an original kit under the hood. The car comes with the popular 2JZ engine (Supra was also sold in naturally aspirated versions with 223 hp), composed of a 3.0-liter inline six-cylinder turbo engine that produces 324 hp and 43.5 kg / m of torque in the model for export, as the Japanese Supra had 280 Horsepower and 43.8 kilograms meters. Although the cab has a small, circular transmission that resembles a manual transmission, this vehicle also comes with a 4-speed automatic transmission.
In 2015 Mecum sold a non-"Fast and Furious" Supra auction for $ 185,000 (R $ 985,000 in direct transfer). Although practically the same unit, the car had a natural 6-cylinder engine and a 5-speed manual transmission.
The company did not disclose the initial value of the Supra to interested parties to send its bids, but says that those who finish it will still take home an extensive history of documenting the car, in addition to a certificate of authenticity proving their participation in the speed and the anger. So what's your deal?
Listen to the Motor1.com podcast:
Follow Motor1.com Brasil on Facebook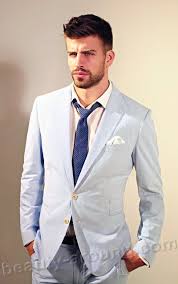 "Incurable thinker. Food aficionado. Subtly charming alcohol scholar. Pop culture advocate."