Recent speculations reveal that soon, the recently popular short video platform TikTok, which is controlled by ByteDance, will provide a private service to its users. Through artificial intelligence, users will be able to create their own avatars.
Apparently, the software will be very similar to the tools already available in services like Midjourney and Lensa. The big news has left app users both excited and anxious.
According to the information, the new feature will be called "IA Avatars", and through the tool, Internet users will be able to send 3 to 10 pictures of themselves, in addition to choosing five different artistic styles.
Then, the AI ​​will create at least 30 different avatars so that the creator can download one or several models at once. In addition, it will be possible to use images generated by artificial intelligence not only on TikTok itself, but also on other social networks, including as a profile picture.
The tool developed by TikTok has more limitations and fewer features when compared to Lensa, however, the first results are very encouraging, and the new feature has everything to be a huge hit among the social network audience.
With this in mind, and in order to avoid a possible overload on the servers, the Chinese platform should limit this novelty to one use per day (per user).
However, despite the speculation and announcement related to the use of artificial intelligence, the new one still has no date to be implemented on the social network, and other information, such as whether it will be available in all countries where the platform operates, has not been released either.
The controversial TikTok method
The use of artificial intelligence is becoming increasingly popular around the world, but images generated by artificial intelligence have been the subject of controversy and discussions in recent months.
In recent weeks, several artists have sued Lensa after discovering that AI uses parts of their work to create personalized images for users.
The United States advocates that materials created by artificial intelligence systems should not be protected by copyright. For them, it is not possible to "patent" something produced by a machine, even if the AI ​​is shaped by human-provided content.
Even with so much controversy, there is still no regulation of AI, and thus this topic should be approached with caution. Many countries around the world are still studying how to apply the new rules.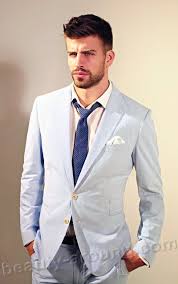 "Incurable thinker. Food aficionado. Subtly charming alcohol scholar. Pop culture advocate."