Dentures can be a suitable way to replace the look and function of your natural teeth, but they come with some major problems. Fortunately, there are several superior alternatives available to people with missing teeth in the modern era – but what makes dentures so problematic in the first place?
Alternatives to Dentures
Let's start by introducing some of the superior alternatives to traditional dentures. One option is securing a bridge, which serves as a permanent way to bridge the gap between the other existing teeth in your mouth. If you're missing multiple teeth, this may not be an available option for you. Implanting a bridge generally requires grinding down your surrounding teeth so the bridge can be attached to them.
An even better option for many people is a dental implant. Dental implants are designed to be a permanent replacement for your missing teeth. In this procedure, an oral surgeon will permanently implant a post in your jawbone, which then serves as the foundation for a complete artificial tooth. This artificial tooth is designed to look and feel just like your natural teeth, so you and the people around you shouldn't notice any difference. 
You can also brush and floss your dental implants just as you would normal teeth, with no additional maintenance required. Dental implants are a widely available tooth replacement option; you can find dental implants in Richmond and most other major cities in the United States.
Problems With Dentures
Comparably, dentures do have some advantages. They tend to be less expensive than other tooth replacement options. They don't require a permanent change to your mouth. And because they come in both full and partial varieties, they're available as an option to almost anyone with any number of missing teeth.
However, there are several problems with this tooth replacement option:
     

The need for multiple procedures.

Before you can have full or partial dentures, you'll need to undergo multiple procedures. Your dentist will work with you to take full scans of your mouth so the dentures can be constructed properly. While these procedures aren't particularly invasive, they can be annoying and uncomfortable.

     

Removal and care.

Dentures do require ongoing care

. In most cases, you'll need to take them out of your mouth periodically to clean and maintain them. For many people, this is a time consuming and frustrating chore.

     

Look and feel.

Most people can tell you that dentures don't look or feel like natural teeth. Some people hate the way they feel in their mouth – and it's even worse if you don't have a perfect fit.

     

Chewing difficulties.

While dentures can mostly restore your chewing to normal, you'll have to be cautious to avoid certain types of food. Hard foods, sticky foods, and some tough meats can cause damage to your dentures if you aren't careful.

     

Personal discomfort.

Dentures can sometimes make clicking noises or feel uncomfortable in your mouth. This subjective experience is different for everyone; some people tolerate it with no grievances.

     

Eventual replacements.

No matter how well you take care of your dentures, they're going to wear down and need replacing eventually. In this way, dentures aren't truly a permanent solution.
Which Tooth Replacement Option Is Best for You?
Should you get dental implants instead of dentures? Or are dentures truly the best option for you?
These steps can help you make the right decision:
     

Analyze your budget.

If you have dental insurance

, it may cover some or all of these procedures, either partially or in full. Once you understand what your dental insurance does and doesn't cover, you'll be in a much better position to plan for this decision financially. How much are you willing to spend? And how much will each procedure cost you?

     

Consider your priorities.

Next, think about your priorities. Are you just trying to replace your teeth as inexpensively and conveniently as possible? Or are you interested in restoring your mouth to its previous capabilities? How important are aesthetics? How much cleaning and maintenance are you willing to do?

     

Talk to your dentist.

This is a tough decision, so it's a good idea to talk to your dentist about it. Which option do they feel is best for your unique situation?
Nobody wants to lose a tooth in adulthood, but if you end up with missing teeth, it's important to find some option to replace them – not just for aesthetics, but also for your own oral health. While dentures have been a primary option for many decades, they come with some massive downsides. If you want to see the best possible results, consider some of the alternatives, including dental implants, which are about as close as you can get to fully restoring your natural teeth.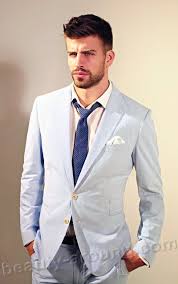 "Incurable thinker. Food aficionado. Subtly charming alcohol scholar. Pop culture advocate."