Julia Granchi
From BBC News Brazil in Sao Paulo
When Helena Nader entered the second semester of biomedical sciences at Unifesp in 1967, her dream was to become a scientist contributing to the growth of Brazil. It was this desire that permeated her entire career until she became the first woman to preside over the Brazilian Academy of Sciences (ABC) in 105 years, a position she will officially hold between May 3 and 5.
"When I started studying, I never imagined that I would be president of the Academy, but I already had a desire to change the country for the better. It was a completely new course, designed and organized at the Escola Paulista de Messina, with the idea of ​​training researchers in this field that includes many of different paths," he recalls.
It was what I learned from college that led Helena to see science as more than just valuable specific contributions, but as a tool that is found in all areas of society.
"Biomedicine has given me a solid foundation and demonstrated the value of science. When I look at the graduates in my class, I see that it has also had an impact on them, they have all had fantastic career success."
The road to the presidency of the Brazilian Academy of Sciences
Helena was born in São Paulo in 1947 and spent her childhood with her parents and sister in the capital São Paulo and Curitiba (PR), where her father was relocated. After graduating from college, the biomedical scientist started getting her PhD and then later after graduation, always in the sciences.
For many years I worked in a lab that tested mucopolysaccharides (MPS), rare genetic disorders of metabolism that occur when the body lacks the enzymes needed to break down and store complex sugar molecules. Through the patients' urine, the team Helena was involved with were able to distinguish the type of MPS, helping a person pursue more effective treatment for that specific condition.
Helena's other contribution to science was the range of discoveries about heparin, a complex type of sugar that the human body naturally produces and acts as an anticoagulant. Biomedicine is a pioneer in studies on this topic, has been in the field for more than 40 years and leads a research team that is a worldwide reference.
For her work, Helena has won a grant from the National Council for Scientific and Technological Development (CNPq) and has published more than 380 articles in scientific journals popular among the professional community.
But the other professionals who have gone through her journey are, in her opinion, the ones who made the biggest difference in her career.
"I'm a good scientist and have an excellent curriculum, but what I think is most important are the people I've trained – not only in Brazil, but all over the world. This gives me great pleasure," says the biomedical doctor, who has co-educated 46 masters and 51 doctors.
"I always wanted the science I've been doing to be a social contribution as well"
Helena throughout her career combined her research activities with the exercise of management positions in distinguished scientific and educational institutions.
"I was department head, discipline department, course coordinator, and dean of graduation. I'm so glad I was able to get to where affirmative action started, a topic that has always worried me," she says, referring to special measures aimed at eliminating historically accumulated inequalities. .
"We have a large black population, their ancestors were enslaved, and that was not taken into account. When slavery was abolished, they said, 'Now you are free, turn around.'" "There was no project. But I saw things, little by little, begin to change. When I was a supporter of the Unifesp president, affirmative action vacancies were unanimously approved, before federal government quotas – public school students, black or indigenous can apply" , you remember, that these social contributions are an important part of scientific production.
About being the first woman to head ABC, Helena says she feels proud but also sad. "If we celebrate, it's because there is still a lot of progress to be made. And the Brazilian researchers are very competent, not just Helena. We are scientific mothers and grandmothers, pooling roles and still succeeding in doing a great job, trying to build a better Brazil."
Despite the progression of the scenario, historically, there have been few women in leadership positions in academies and institutions around the world. Nelida Pinon and Ana Maria Machado are the only presidents of the Brazilian Academy of Litras (ABL) since its founding in 1897.
In the National Academy of Medicine (ANM), founded in 1829, there are still no female rulers. Internationally, among the 303 presidents of the traditional French Academy of Sciences (ASF), whose foundation dates back to 1699, only one is a woman: biochemist Marianne Grunberg-Manago (1995-1996).
The Royal Society, founded in 1660, has never been chaired by a woman, and the first female president of the US National Academy of Sciences (NAS), founded in 1863, is the current Society, elected in 2016, Marcia McNatt. Germany, England, and Italy have not had any female presidents in their secular history. Thus, the election of Helena is an international milestone in the history of the scientific academies.
What does the Brazilian Academy of Sciences do?
"The institution brings together various fields of knowledge, ranging from humanities and social sciences, medical fields, engineering, chemistry, physics, agronomy, veterinary medicine …", explains the president.
ABC's goal is for these elected persons to be researchers with a significant scientific contribution to work on topics that the Academy considers relevant and capable of contributing to the development of the country, such as education, the environment, climate change and in the field of health.
"We're always in dialogue with governors, mayors, and those who make legislation — representatives, senators, councilors," Helena says. "We also have very intense contacts with the federal level of education. And at other times, unfortunately, not."
The researcher believes that despite the lack of public policies aimed at scientific development and the denial of statements from rulers and influencers, the epidemic has shown that the majority of Brazilian people believe in science.
"We could have had a Brazilian vaccine long before what was done, but without a continuous investment, it's not possible," he says. "The investment in science has fallen dramatically in recent years, not only during the Bolsonaro government."
Among the activities of ABC members, in addition to conducting research, contributing to public policy, meetings, conferences, discussions and instruction on governance in science for other professionals, and collaborating with Brazilian scientists living in other countries.
"We've taken a lot of steps back recently, but it's gratifying to be able to take a step forward. It's what we want to keep doing," Helena says.
Have you seen our new videos on Youtube? Subscribe to our channel!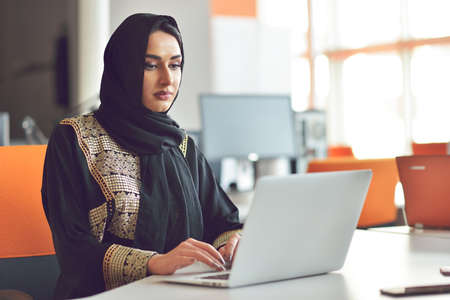 "Hardcore beer fanatic. Falls down a lot. Professional coffee fan. Music ninja."