The Baiana System meeting with Antonio Carlos and Gocavi on the track "Água" – featured in the 2019 album "O futuro não futuro" – 2019) won new releases on the EP released by the US company Razor-N-Tape on Friday (7).
Four remixes made by Diogo Strausz (BR), Jimpster (UK) and JKriv (US) are already available on digital platforms. Modern mixes of Brazil, America and the UK blend with the unmistakable voice of Baiana. The main idea was to mix the Baiana swing with the track. Diogo and Beto Barreto, the guitarist of the Baiana System, have been talking and exchanging demos for some time. "From here this project brought together something extraordinary that was what we all wanted: a contemporary Brazilian voice and dancer," reveals the producer.
Diogo notes that the remixes of "Água" will be important to help audiences outside of Brazil understand the type of music currently produced.
"I always have the impression that the imagination of the non-Brazilian audience is still based on the music produced 40 years ago. Baiana can help us, both in the original versions and in these adaptations, in explaining the type of music being played. The remix facilitates that, because it really suggests more. Of the places where music will be played, "he concludes.
Check the cap: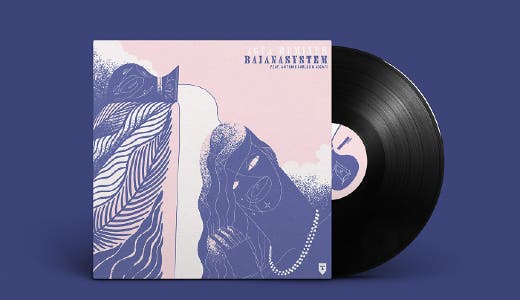 "Prone to fits of apathy. Problem solver. Twitter buff. Wannabe music advocate."