Obesity treatment has gained a new ally in Brazil. The swallowable gastric balloon has been approved by Anvisa (the national health monitoring agency) and is already being offered in medical clinics in the country.
Also read: The top 3 foods that lead to gastritis and cause obesity
The gastric balloon, as it is called, is usually inserted through a procedure in which the doctor places a thin tube with the balloon down the throat and into the stomach. Next, an endoscope with a camera attached is inserted to allow the balloon to be seen as it is filled with saline.
This gastric balloon makes the patient feel full more quickly when eating, which usually results in less food intake. This may be because the balloon reduces the time it takes for the stomach to empty, or because it alters the levels of hormones that control appetite.
However, doctors stress that the amount of weight a patient loses also depends on changes in lifestyle habits, including diet and exercise.
What are the advantages of a swallowable gastric balloon?
The swallowable gastric balloon, known as the Ellipse, differs from the traditional gastric balloon for a reason that makes all the difference to whoever is looking for it: it is swallowed as a pill and expelled naturally after a few months, without the need for invasive procedures.
This means that it is not necessary to stay in the hospital and receive anesthesia. The solution, however, is not a miracle. It is possible to use a new swallowable balloon after removing the first, but experts recommend waiting at least two months and warn that the effectiveness of the second balloon may be less compared to the first balloon.
The effectiveness of the swallowable gastric balloon has been demonstrated in clinical studies, but its use must be combined with lifestyle changes for best results.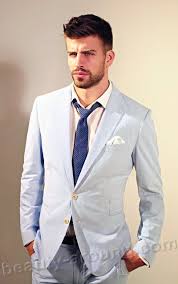 "Incurable thinker. Food aficionado. Subtly charming alcohol scholar. Pop culture advocate."