The Taliban claim the "right" to suppress "illegal" protests – AFP
Taliban claim 'right' to crack down on 'illegal' protestsFrance Press agency
Posted on 01/22/2022 23:00
The Afghan Taliban's chief spokesperson said on Saturday that the new Afghan Taliban force considers itself empowered to crack down on opponents and arrest "illegal" protesters, with growing concern over the disappearance of two female activists.
Spokesman Zabihullah Mujahid denied in an interview with AFP the two women had been arrested, but said authorities "have the right to arrest and detain those who break the law."
He warned that "no one should stir up disturbances, because that disturbs order and order."
According to Afghan feminist activists, the two women – Taman Zaryabi Baryani and Parwana Ibrahimkhel – were arrested this week at their homes in Kabul after participating in a demonstration.
The United Nations mission in Afghanistan urged the government to "provide information" about their whereabouts, to no avail so far.
Since coming to power in August, facilitated by the precipitous withdrawal of US forces, the Taliban have resorted to repression to try to contain protests and double down on beating journalists and arresting critics.
In recent months, there have been a few women's congregations, whose rights have improved during the twenty years that the Taliban have been out of power in this patriarchal Islamic state.
None of these protests was authorized, leading Zabihullah Mujahid to claim that "in what country would these people have been arrested".
The spokesman for the Islamic Emirate of Afghanistan stressed, "We do not allow illegal activities."
– 'Junior' employees –
The Taliban have refrained from taking actions at the national level that would upset the international community and impede the flow of funds from abroad to those most in need of assistance.
But local authorities have issued guidelines and ordinances based on local interpretations of Islamic law and traditions that restrict women's rights.
High school students were unable to return to schools in the provinces, as many universities were closed, and women were prevented from working in public administration.
Women on long trips must be accompanied by a male relative, and street signs instruct them to wear the burqa, a veil that covers the entire face with a mesh of cloth over the eyes.
Officials said, on Friday, in Baghdis (Northwest) province, that the Commission for the Promotion of Virtue and the Prevention of Vice had threatened to shoot women working in non-governmental organizations if they did not wear a burqa.
Mujahid, who is also the deputy minister of culture and information, played down these threats and intimidation, claiming that these regional forces are made up of "juniors…not very professional."
"They have no training," he explained.
– Negotiations in Norway –
Mujahid insists that the new system supports women's rights, but is interpreted in light of Islamic law.
"Even without these requirements [da comunidade internacional]He said, "We see the need for women to work and get an education," without giving a specific date for the reopening of educational centers.
He explained that this would happen "next year" but "we cannot set a date" due to economic problems and the inexperience of the new authorities.
A delegation from the Taliban government, led by Afghan Foreign Minister Amir Khan Mottaki, traveled to Norway on Saturday to meet between Monday and Wednesday with officials from the United States, the European Union and other countries expecting financial support from them, as well as with representatives of Afghan civil society in the presence of the women.
This will be the Taliban's first visit to a Western country since they came to power.
Since then, the humanitarian situation has deteriorated significantly.
International aid, which accounted for 80% of the Afghan budget, was halted, and the United States froze $9.5 billion with the Central Bank of Afghanistan abroad.
Hunger currently threatens 23 million Afghans, 55% of the population, according to the United Nations, which is asking for $5 billion this year to contain the crisis.
Mujahid concluded that "the Islamic Emirate has taken steps to meet the demands of the Western world and we hope to strengthen diplomatic relations with all countries."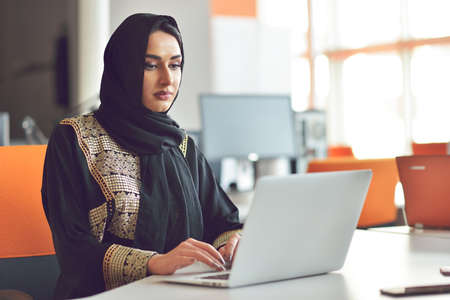 "Hardcore beer fanatic. Falls down a lot. Professional coffee fan. Music ninja."