The global iGaming industry is one that is in a continuous state of flux and evolution. As gaming regulations change alongside the expansion of iGaming across new territories, the onus is on casino, poker and sports betting operators to provide enhanced gaming experiences whilst adhering to responsible gaming practices and ensuring consumer protection.  
Over the past two decades, iGaming has stood at the forefront of innovative technology and it shows no signs of stopping now.  
Fully Embracing AI's potential 
Artificial Intelligence is beginning to play a significant role in data-dependent industries, so it's no surprise that iGaming is fully embracing the potential that this advanced technology has to offer. Whether it's a case of generating up to the minute odds or highlighting potentially fraudulent behaviors, AI is limitless when it comes to its application in iGaming verticals like sports betting and eSports betting.  
AI technology makes it possible for bookmakers to access real-time statistics about sporting events that they can then use to calculate accurate betting odds in popular sports markets. This ensures that consumers can make the best decisions possible when it comes to the wagers they intend to place.  
Another aspect of AI is that it has the potential to process huge amounts of data in a very short time, and can even go on to make accurate predictions and calculations based on what it processes. This is particularly useful for bookmakers operating in new verticals like eSports betting, which is heavily reliant on data points. 
Beyond odds and sports predictions applications, AI can also identify and flag potentially fraudulent behaviors and operations, ensuring that iGaming operators can continue to meet and adhere to stringent real money gaming regulations.  
A Slots Revolution 
Slot machines are a staple of casino gaming both offline and in the online realm. When it comes to online gaming, however, consumers now expect high levels of visual stimulation and an immersive gaming experience. This poses a challenge to gaming developers, who need to display ongoing innovation in their products to keep gamers engaged and entertained.  
One of the ways in which developers meet these challenges is by switching up gaming mechanics. Cascading reels, for example, are an innovative feature of hit slots titles like Aztec Explore, and offer a fresh experience for gamers who want more than just an online version of a stand-alone slot machine.  
Cascading slots games are so named because of their innovative reel cascades that can enable gamers to hit multiple wins. This particular game mechanic also plays a major role in the bonus rounds of popular slots titles, offering up a new experience for players as they progress through the game. 
Business to Business Support 
Innovation isn't just happening on the consumer side of iGaming. There's as much of a push for development and enhanced technologies on the B2B side of the industry.

Due to the industry being such an oversaturated market, iGaming operators can face massive marketing and promotional costs. A poorly-devised strategy could see an operator waste substantial resources without recouping from increased sales and consumer sign-ups.  
The industry is currently seeing a drive for Managed Services, which offer outsourcing options for iGaming operators across marketing, product management and website support. Software providers like EveryMatrix incorporate Big Data and Machine Learning into their support packages, ensuring that iGaming operators across the board can access the B2B support they need to thrive in a hugely competitive industry.  
The Impact of 5G 
It would be impossible to discuss the latest technologies present in the iGaming industry without touching upon the impact that the rollout of 5G could have on the industry.  
5G tech is opening up new possibilities for iGaming developers and brands, particularly in the vertical of mobile gaming. This is a sector that has experienced exponential growth in recent years. According to one iGaming software provider, 95.3% of surveyed players choose their smartphones and mobile devices as the medium for playing online slots games.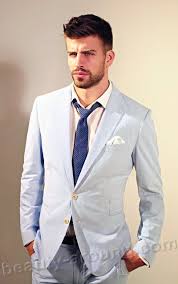 "Incurable thinker. Food aficionado. Subtly charming alcohol scholar. Pop culture advocate."