The 2023 Golden Joystick Awards took place earlier today, and Starfield took home the Xbox Game of the Year award! In other words, the best game on Xbox. It may seem obvious, but the same did not happen on PS5, without exclusives. The GOTY award for PlayStation was Resident Evil 4 Remake, a cross-platform game!
Bethesda's epic RPG beat out Dead Space, Hi-Fi RUSH, Planet of Lana, Chants Of Sennaar, and Pentiment to take the prize, while Resident Evil 4 that it The Legend of Zelda: Kingdom Tears It received the equivalent awards for PlayStation and Nintendo respectively. Yes, even Final Fantasy XVI and Marvel's Spider-Man 2 couldn't snatch the award from Capcom.
The "Ultimate GOTY" award went to Baldur's Gate 3, which ended up taking first prize, taking home seven very impressive prizes in total. The game is about to arrive on Xbox, standing alongside Starfield and Diablo IV as the best RPGs of the year.
We are honored to win @X-Box Game of the year this year #Golden Joystick Awards! Thank you all for the support ✨ @GoldenJoysticks #Starfield pic.twitter.com/Pz1rB0VvGR

– Starfield (@StarfieldGame) November 10, 2023
Here are all the winners from this year's event (if you want a full list of nominees, go to GamesRadar):
Best Nonfiction – Baldur's Gate 3
Prize Still Playing – No Man's Sky
Best Visual Design – Baldur's Gate 3
Studio of the Year – Larian Studios
Best Game Expansion – Cyberpunk 2077: Phantom Liberty
Best Indie Game – Sea of ​​Stars
Best VR Game – Horizon: Call of the Mountain
Best Multiplayer Game – Mortal Kombat 1
Best Soundtrack – Final Fantasy XVI
Best Game Trailer – Cyberpunk 2077: Phantom Liberty
Best Live Streaming Game – Valorant
Best Gaming Community – Baldur's Gate 3
Best Gaming Consoles – PSVR 2
Revelation Prize – Geometric Cocoon/Interactive
Critics' Choice Award – Alan Wake II
Best Lead Artist – Ben Starr, Final Fantasy XVI
Best Supporting Artist – Neil Newburn, Astarion, Baldur's Gate 3
Nintendo Game of the Year – The Legend of Zelda: Kingdom Tears
Best PC Game of the Year – Baldur's Gate 3
Xbox Game of the Year – Starfield
PlayStation game of the year – Resident Evil 4
UGOTY – Baldur's Gate 3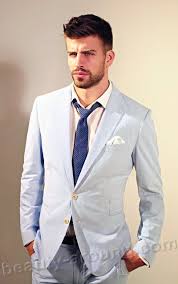 "Incurable thinker. Food aficionado. Subtly charming alcohol scholar. Pop culture advocate."