The union between Shelby and Ford has already produced legendary versions of the Mustang. Now, the company is beginning its journey in electric vehicles, with the Mustang Mach E becoming the first electric car to be modified by the brand.
The Shelby Mustang Mach-E GT is a one-off version, but it will only be produced for Europe. And that will be a rarity: Only 100 units will be made to honor Carroll Shelby's 100th birthday, which will be celebrated in 2021. Sales of the model begin in July.
The look of Shelby's modified Mustang includes a new hood, grille, mirror caps and a carbon fiber front splitter that performs better at higher speeds. The traditional vertical stripes are present, as well as the side stripes, with the tuner's name displayed above the wheel well.
The Mach-E comes installed on new wheels, and is 4 kilograms lighter. Almost all changes were made to reduce the weight of the car. However, the company did not say what the total losses were.
In the mechanical part, the only modification made was in the suspension, which reduced the height of the model. Plus, the Borla has been called upon to simulate the sound of a Shelby GT500's V8 engine, so the Mach-E GT even emits muscle car gear changes.
All of the modifications are based on the Shelby Mach-E concept shown at SEMA last year, including the design of the side stripes. The Shelby Mustang Mach-E GT package starts at €24,900, which does not include the amount paid for the electric unit.
>> 2024 Ford Mustang will have a version that changes color
>> The Shelby Cobra will be back with a Mustang engine
>> Ford Raptor R turns into a 6-wheeled beast in Hennessey's hands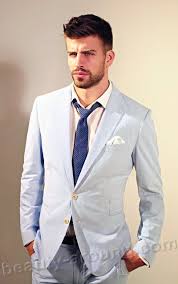 "Incurable thinker. Food aficionado. Subtly charming alcohol scholar. Pop culture advocate."