There are 16 scientific devices that provide moments of interaction and discovery for the audience. Opened on October 12, 1999, Praça da Ciência receives approximately 50,000 visitors annually and will celebrate its 22nd anniversary with a program running from Tuesday (26) to Sunday (31).
"Science Square is part of the emotional memory of the city, especially for students. It is one of the most enjoyable learning experiences that the city of Vitoria has to offer. It is an interactive learning space, with equipment that offers diverse experiences, able to awaken knowledge and curiosity in those who visit the space", highlights Education Minister Juliana Rochner.
The program begins at 2pm, with the event opening and the six Vitoria Science, Education and Culture Centers (CECC) will be together on Praça da Ciência. There will be a rendition of the CECC institutional model, an exchange of arena memories and stories and a symbolic hug.
On Saturday (30) and Sunday (31), from 9 a.m., there will be a presentation of the "Show of Physics" in partnership with the Federal Institute of Education (Ifes), a unit in Cariacica.
expertise
The public attending the venue will be able to browse the arena's collection, with private sessions and accessibility in Libras, along with experiencing the thrilling sense of seeing the astronomy of the solar system in augmented reality.
"Science Square is a space for non-formal education, aimed at popularizing science in a playful and interactive way. Located in an entertainment center in the city, on the beach, there are different audiences arriving at the venue, ranging from students from public and private schools, children to researchers. Throughout each These years, the arena has provided the public with an experience that allows them to experience concepts of physics and mathematics, as well as activities related to astronomy as well," recalls the Director of the Centers for Science, Education and Culture (CCEC) in Vitoria, Patricia Piana.
Exhibitions
Physical equipment: nail bank, double cone and faster curve
The natural and cultural heritage of Espirito Santo: Restinga environment and Capixaba cuisine
CCEC model of the city of Vitoria and 3D printing
From Wednesday (27) to Friday (29) there will be two workshops for children. Recording is done at the time of the visit and experiences are repeated every 30 minutes for new groups of visitors.
a little history
The Science, Education and Culture Centers in Vitoria are places of dissemination and dissemination of science that serve public and private schools, the academic community, citizens and tourists visiting our capital. Among these, the oldest CCEC is the Vitoria Planetarium, which opened in June 1995, followed by Praça da Ciência, School of Physical Sciences, School of Biology and History, Vitoria Language Center and School of Innovation.
Praça da Ciência was established so that students can learn in a playful way and apply physical and astronomical principles on a daily basis. The set consists of 16 pieces of equipment that can be used to study movement, balance, imagery, astronomy, strength and more.
Praça da Ciência curator Juvenilda Ribeiro says that over its 22 years of existence, many stories have been intertwined in Praça da Ciência. The children who participated in the science workshops are now university students and continue to attend the space. Guided tour moderators became instructors for the Vitoria Network.
"Many young science lovers now have children and are brought into the group for group learning. As well as a large number of students of all ages who present their experiences in the study of motion, force, balance, imagery and astronomy in a playful and interesting way. Not to mention the tourists who come to Praça da Ciência and report About the magic of learning about a space where education, science and culture play with knowledge!", points out Juvenilda.
Take part in activities celebrating Praça da Ciência! Photographs and photography are permitted on site.
full programming
October 26 (2 pm to 5 pm)
● Opening of Memorial Week – CCEC Juntos na Praça
● Handing over the institutional model to the centers of science, education and culture
● Sharing memories and stories from Praça da Ciência
● symbolic hug
Scientific tracks
● group of arena
● Private sessions available in Libras
● Astronomy in the Solar System in Augmented Reality
Exhibitions
● Physical equipment: nail bank, double cone and faster curve
● The Natural and Cultural Heritage of Espírito Santo: The Environment of Restinga and the Cuisine of Capixaba
● CCEC model of the city of Vitoria and 3D printing
October 27, 28 and 29 (8 a.m. to 12 p.m. and 1 p.m. to 5 p.m.)
Scientific tracks
● group of arena
● Private sessions available in Libras
● Astronomy in the Solar System in Augmented Reality
Exhibitions
● Physical equipment: nail bank, double cone and faster curve
● The Natural and Cultural Heritage of Espírito Santo: The Environment of Restinga and the Cuisine of Capixaba
● CCEC model of the city of Vitoria and 3D printing
Children's or public offices
● Slide disc and soap ball, with the Escola da Ciência-Physics . team
● Locksmith or Thaumatrope, with the staff of the School of Biology and History
October 30 and 31 (8 a.m. to 12 p.m.)
Scientific tracks
● group of arena
● Private sessions available in Libras
● Astronomy in the Solar System in Augmented Reality
Exhibitions
● Physical equipment: nail bank, double cone and faster curve
● The Natural and Cultural Heritage of Espírito Santo: The Environment of Restinga and the Cuisine of Capixaba
● CCEC model of the city of Vitoria and 3D printing
physics show
● Presentation by IFES – Cariacica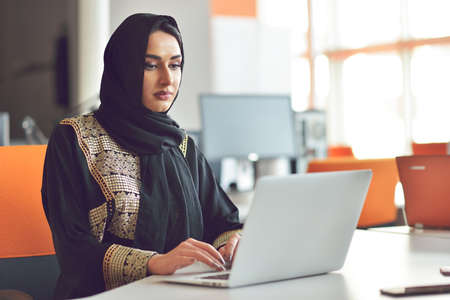 "Music fanatic. Professional problem solver. Reader. Award-winning tv ninja."