On Thursday (29) the state government released the approved projects in calls for the Scientific Initiative and University Extension. Investment of 14.39 million Brazilian riyals to award about three thousand scholarships.
It was available on the page Araucaria Foundation Outcome of Scholarship Notices for Science Initiation, Technological Development and Innovation (Pibic-Pibit), University Extension (Pibex) and Social Inclusion Support, University Research and Extension (Pibis).
"These resources are long-awaited support from the scientific community, especially when we note the decline in federal funding. Ensuring state support assumes even greater importance in continuing the initial training of our researchers, social agents, successful expansion and supporting the basic functioning of our laboratory infrastructure," says Director of Science, Technology and Innovation In Fundação Araucária Luiz Márcio Spinosa.
"This effort is also in line with the consolidation of new research and innovation arrangements," he noted.
There will be 1,700 scholarships to encourage the participation of undergraduate students in the development of scientific, technological or innovative research activities in all fields of knowledge. Nineteen proposals from various institutions were approved, with a total resource of R$8,160,000.00 Pibic e Pibit.
Another thousand scholarships will receive resources worth R$4,800,000 aimed at promoting human resource training for university research and extension, targeting topics of interest to society.
The aim is to encourage the access and integration of students who enter higher education through a system of social quotas in academic culture and to promote the integration of students into scientific, technological and innovative activities. 14 proposals were approved for baby.
Another 298 scholarships will be awarded, totaling R$1,430,400.00 resources to Pibex. 15 proposals aimed at encouraging the participation of undergraduate students in the university's activities have been approved University Extension.
All results can be seen on the Fundação Araucária website www.fappr.pr.gov.br/ In programs and closed programs.
Daily All programs seek to bring students closer to scientific, technological and innovative activities in all areas of knowledge that demonstrate commitment to New Research and Innovation Arrangements (NAPIs), sponsored by the Araucária Foundation.
Technical Scholarship – The initial selection of the institutional program was also revealed Technical Scholarship, with 15 suggestions. For this call, R$3,780,000.00 is allocated to award up to 105 scholarships.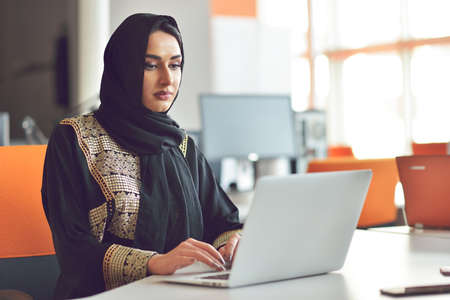 "Hardcore beer fanatic. Falls down a lot. Professional coffee fan. Music ninja."