The latest studies on nanotechnology applied to agribusiness will be presented on Friday (16) at a virtual event promoted by Parana Institute of Technology (Tecpar). The first Scientific Symposium on Nano Agro will bring together researchers and professionals from the production sector to discuss scientific and technological advances in nanotechnology applied to materials, biomaterials, food, filters and packaging, among other products.
The transmission will be via channel youtube tikbarIt starts at 8:30 am and ends at 4:00 pm. The event is open to all interested parties, and no pre-registration is required. paying off Here The complete schedule.
Tecpar CEO, Jorge Callado, highlights that the initiative is in line with the Paraná government's plan, by promoting integration, dialogue and information exchange between research institutions, the private initiative and the community.
"Tecpar is a huge supporter of innovative projects for the core sectors of Paraná, such as agribusiness. For this segment, the continuous integration of new technologies, such as nanotechnology, is a way to add value to production and promote more sustainable agriculture," he says.
Speakers will include representatives from Embrapa Florestas, Federal University of Parana (UFPR), PUC-PR, Universities of the State of Maringa (UEM), Londrina (UEL), Ponta Grossa (UEPG) and Western Parana (Unioeste). Also participating are specialists from the startup Fiber Bio in Paraná (biodegradable packaging) and from the company Anton Bar in São Paulo (lab products).
Table – In the opening lecture, researcher from Embrapa Florestas Washington Luiz Esteves Magalhães will talk about how the use of a biofilter can be a strategy for bioeconomy and examples using nanocellulose.
Other presentations will discuss topics such as green nanotechnology. nanotechnology applications for processed food production; nanobiotechnology; Challenges and potential applications of nanocellulose-containing materials; Research conducted using cellulose. Biodegradable packaging for agricultural waste, among others.
The program also includes two round tables, coordinated by Leandro Antunes Berti, President of the Brazilian Society of Nanotechnology (BrasilNano).
Nano technology – Experts point out that nanotechnology will be one of the biggest allies of agricultural companies around the world, as it helps monitor soil conditions, crop growth and increase productivity.
"In agriculture, major nanotechnology research aims to reduce the use of pesticides and increase fertilizer efficiency, reduce food losses and directly contribute to the sustainable production of farmers and improve the quality of life of consumers," says Tecpar's Director of Technology and Innovation, Carlos Pessoa.
There are also applications for other sectors associated with agribusiness, such as agribusiness, agri-energy, biotechnology, environmental monitoring, precision agriculture, and traceability, as well as innovations in pharmaceuticals for veterinary use.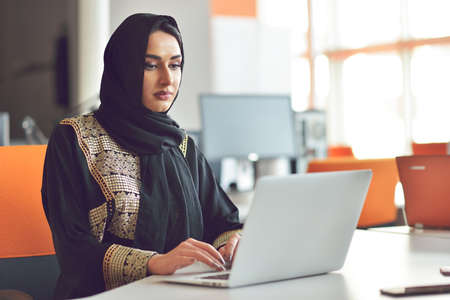 "Hardcore beer fanatic. Falls down a lot. Professional coffee fan. Music ninja."