Startups that want to participate in Chamada Agrotech Public Relations Registration is required before Sunday, November 21. They will have the opportunity to provide innovation solutions to the agricultural industries. The initiative, which aims to promote digital transformation across Paraná, is spearheaded by the state government, the Araucaria Foundation, the Sinai no Parana and the Sinai National, through the Innovation Platform.
Under the call, selected industries and startups will develop technology transformation projects in the context of agribusiness, over a 12-month period, with the support of the Senai Network of Institutes of Technology and Innovation. The initiative is supported by the Supervisory Authority for Science, Technology and Higher Education, Bosch and Shetil. The public advocacy is part of the Napi Startup Life Actions, created and implemented by Fundação Araucária.
In addition to available resources of up to 2 million R$ for project development, startups will receive mentoring (specialized consultancy), acceleration and up to R$25,000 to fund technical team hours.
Well-established companies have already been selected, i.e. industries looking for solutions to the challenges they present. They are: Adama Brasil, Cocari Cooperativa Agropecuária e Industrial, De Sangosse Agroquímica, Frimesa Cooperativa Central, Pastifício Selmi, Prime Agro Produtos Agrícolas, Rumo Malha Norte, Tecverde Engenharia and Viasoft. Now startups can sign up for the challenges launched by these companies.
For registration and more information, simply visit the website: www.agrotechpr.com.br
Explore the challenges posed by industries:
Prime Agro Produtos Agrícolas aims to create a computer system for planning and optimizing roads and truck capacity, with monitoring data integration. The challenge is to validate the implementation of the proposed paths and make the system more robust.
Rumo Malha Norte, a subsidiary of Curitiba, pursues two solutions: identifying the origin of products transported by road, providing a map and report of restricted areas, along with product details and quality proof provided. It is a solution that enhances real-time monitoring of grain storage capacity in port terminal warehouses, leading to increased operational efficiency in port logistics.
De Sangosse Agroquímica aims to implement the following technologies: geolocation of materials in the warehouse, identification of materials by barcode, movement of materials with cross-out by barcode readers.
Viasoft needs to develop an application with communication APIs to synchronize data with performance when the Internet is available, enabling the agronomist or agricultural technician to issue the agricultural prescription, with the digital signature.
Tecverde Engenharia needs to replace the beam currently in use in the basement floors with an engineered structure that has mechanical performance equal to or superior to existing beams, enhancing environmental sustainability and optimizing natural resources and inputs.
Adama Brasil, a company operating in the agrochemical sector, intends to develop an augmented reality application for use in the Hololens, to support industrial inspections/training, providing the union of the user's physical reality with the digital environment.
Pastifício Selmi aims to convert pasta and biscuit waste into biomass for energy, through molding or pelleting, and generation of biogas or alternative materials for boiler combustion.
Frimesa Cooperativa Central is looking for solutions that help in taking predictive, preventive and corrective actions, as well as analyzing quality data, using hardware and software for data collection and processing, quality software and systems linked to dashboards.
Cocari, Cooperativa Agropecuária e Industrial, needs to find a solution to monitor the entire range of the cooperative, through a satellite image, and convert it to DVI: weather conditions, water stress and temperature rise.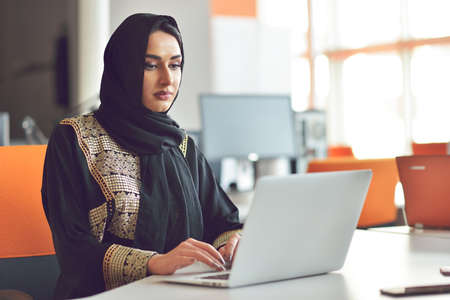 "Hardcore beer fanatic. Falls down a lot. Professional coffee fan. Music ninja."