Samsung promised to release the first beta version of One UI Watch 5 for Galaxy Watch 4 and 5, but everything indicates that the company will not be able to keep the promise. The goal is to deliver the program before the end of May.
According to the SamMobile folks, to the extent that the company has good intentions, There is no indication that the software will be released later today (May 31).
This has also been confirmed with people working on the manufacturer's software development team in South Korea.
The only detail of the initial promise that still "stands" is that the beta will be released first in South Korea and the US.
We must remember that One UI Watch 5 is based on Wear OS 4. Therefore, we should expect improvements in the sleep monitoring feature, adjustments in heart rate measurement and more training functions.
In addition, the program should continue to activate fall detection for all users over 55, offer an updated SOS system, and more items for Material You.
Testing with One UI Watch 5 should start soon as Samsung should focus on adding and improving health-focused features. This is what the portal says SamMobileWhich mentions that the first watches that will test the new version will be from the Galaxy Watch 4 and 5 series.
First, let's remember that Samsung said that it will open the One UI Watch 5 test program by the end of May. So South Korea only has a few days to fulfill its promise, but at the moment no invitation is provided on the Samsung Members app.
In this way, the first opportunity to test the One UI Watch 5 Beta before the launch of the Galaxy Watch 6 will be given to Galaxy Watch 4 and 5 users during COEX 2023, which will be held in South Korea on July 26.
If Samsung opens up the One UI Watch 5 Beta testing program later this month, the US and South Korea should be the first countries to be covered. To participate, users must access the Samsung Members app and register when invitations are issued.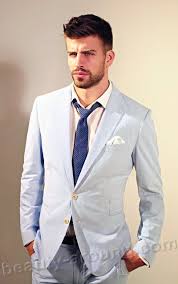 "Incurable thinker. Food aficionado. Subtly charming alcohol scholar. Pop culture advocate."