By Movieja M and William James
LONDON (Reuters) – Prime Minister Boris Johnson said on Wednesday he had asked Britain's media regulator to reconsider the Russian news channel RT's broadcasting license after the Kremlin recognized two rebel strongholds in eastern Ukraine.
Culture Secretary Nadine Doris, in a letter to The Times, expressed concern to the media regulator that the RT was part of Moscow's intelligence arsenal and would spread misinformation about the crisis in Ukraine.
When asked about the matter in Parliament, Johnson said he believed Doris had asked a regulator called Ofcom to reconsider the license, but warned that the body should have room to make its own decisions.
"We live in a country that believes in freedom of speech," Johnson told parliament. "I think it's important to leave it to Ofcom, not the politicians, to decide which media companies should be banned – that's what Russia does."
The RT responded to earlier criticisms by British politicians that they seemed to be trying to interfere in the affairs of a regulator who was supposed to be independent.
Russian officials say the RT is a way for Moscow to compete with the dominance of global media outlets based in the United States and the United Kingdom, which they say provide a particular perspective on the world.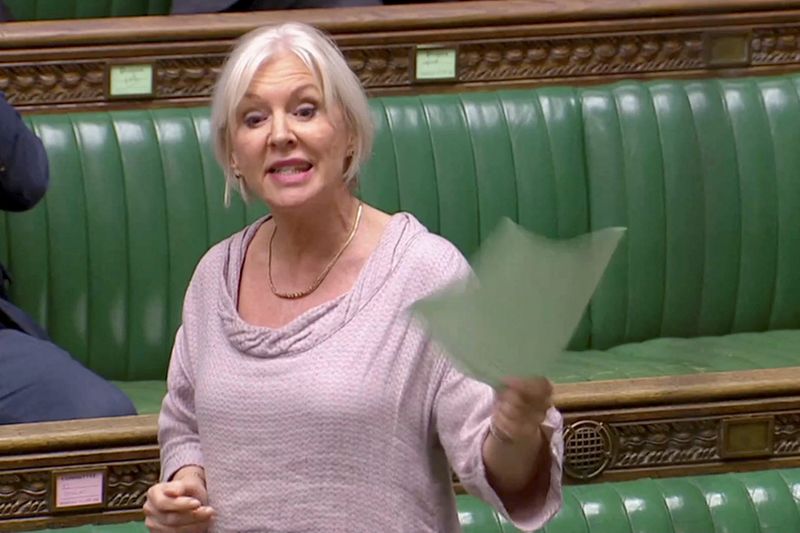 ---
Know more
+ Omigron: Unexpected sign of infection in children worries medical groups
+ Mercadão de SP Vendors threaten customers with fruit fraud
+ Video: A mother was attacked on social media for wearing tight clothes to take her son to school
+ Horoscope: Check today's forecast for your zodiac sign
+ What do you know about fluorone?
+ Lemon squeezing trick becomes a craze on social media
+ 'Monster Ichthyosaur' discovered in Colombia
+ One twin was a vegetarian, the other ate meat. Check the result
+ See what are the most stolen cars in SP in 2021
+ Expedition identifies the giant squid that caused the shipwreck in 2011
+ US agency warns: Never wash raw chicken meat
---

"Internet evangelist. Writer. Hardcore alcoholaholic. Tv lover. Extreme reader. Coffee junkie. Falls down a lot."