The Carlos Chagas Felho Foundation to Support Research in the State of Rio de Janeiro has launched a public notice that anticipates R$9 million for research in the Rocinha favela, in Rio de Janeiro. But the notice, according to community representatives, does not favor local residents and businessmen
Modification
slum portal – A public notice in support of the establishment of the Rocinha Social and Sustainable Innovation Park has caused the greatest controversy between researchers and entrepreneurs who live and live in the favela and FAPERJ, the state research support institution.
The Carlos Chagas Felho Foundation to Support Research in the State of Rio de Janeiro has launched a public notice expecting 9 million reais for research in Rocinha favela, south of Rio de Janeiro.
However, FAPERJ Notice No. 37/2021, according to slum representatives, does not favor local residents and entrepreneurs to participate in projects in order to obtain funding for research development. Funding is only intended for researchers from universities, although the area of ​​research and the main target of the notice is specifically Rocinha favela.
According to the letter from residents, with support from local institutions, the deadline is insufficient for residents to submit applications.
"We are aware that the deadline is not enough, and it is necessary to extend it, given the complexity of its formulation," in addition, the residents also emphasize the need for a workshop that will provide assistance to those who want to develop projects.
"We also took the opportunity to note the need for workshops and assistance to provide to community agents interested in preparing projects for this public notice," the letter says.
Residents understand that such initiatives are important for the development and appreciation of slums, but those who live and live in the community need to be a part of it. This program needs knowledge generators who are the local population themselves not only as supporting actors but as key agents of proposals and university partners, in fact, who live the reality every day. The slums must be listened to and they must be involved in building policies. Slums cannot be a subject of science without community and academic interaction.
On Friday, October 22, TV 247 conducted a talk to listen to residents, in the presence of a researcher from UFRJ, Rocinha's partner to amplify the voice of those who wrote the letter. TV PORTAL FAVELAS is organizing a program for 10/26 at 9 pm in the presence of residents, representatives of FAPERJ and politicians to publicly announce a situation and communicate it to all residents. There is an intention on the part of grassroots associations and social movements to hold a public hearing to address this issue.
You can help by signing the letter: Support Favela da Rocinha by signing the letter addressed to FAPERJ on the issue that saves millions of riyals for research in the Favela
Groups that sign the letter to the FAPERJ in support of the residents of Rocinha:
slum portal
stop killing us
PT . sernamiptipa nucleus
FASM
Mothers' Gatherings from Mary
Psychoanalytic Education Grupo Alteridade – GAPE – UFF PolitilajeJararaca-RJ
channel impedance
Fredock
Psychoanalysts United for Democracy
Black Uniform Motion / MNU
Psychoanalytic profession – PSILACS
Nicoleo Franco Basaglia
Laboratory of Psychoanalysis, Society and Politics IPUSP
Inter-American Network for Psychoanalysis and Policy (REDIPPOL).
Slum People's Movement
Human Rights Watch, Health, Judge Espirito Santo
CEM – Serra da Misericórdia Integrated Center
Talk-RioFrente Brasil Popular RJ
Power of attorney Reimont
Sign 247And Support PixAnd Subscribe to TV 247, no channel 247 And watch:
Free knowledge groups. know more. follow us no cable.
to you who came here, Thank you very much for rating our content. Unlike corporate media, Brasil 247 and TV 247 They finance themselves through their own community of readers and viewers. You can support TV 247 and Brasil 247 in different ways. See how at brasil247.com/apoio
Support 247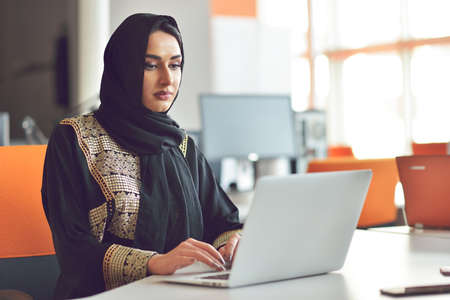 "Music fanatic. Professional problem solver. Reader. Award-winning tv ninja."