Retail sales were up 0.6% in February 2021 compared to January, in the seasonally adjusted series, the Brazilian Institute of Geography and Statistics (IBGE) reported Tuesday (13).
Thus, after two consecutive months with negative variations adding a 6.3% decrease, the national retail sales volume rose again. Retail is now at the same level as in September 2020 and 0.4% above the pre-pandemic level (February 2020).
The result was in line with expectations. The estimate, according to the Refinitiv consensus, was up 0.6% compared to January and down 3.9% compared to February 2020 (the actual decrease was 3.8%).
Between May and October 2020, trade showed strong growth, however, the scenario reversed in December.
"The average income of low-income households increased by 130% with emergency aid, thus, the May-October period was very good for retail, which reached 6.5% above the pre-pandemic period. But in December, the aid value decreased, and in January They are no longer there, which has led to lower consumption. We still have a negative impact on retail trade, inflation and other factors related to the epidemic, such as local restrictions on the development of some activities, "said PMC Director Cristiano Santos.
On the other hand, he indicates that returning to school led to an increase in sales. "January is the month of extraordinary billing, like IPTU and IPVA, so lower consumption in commerce is common. In February, families' monthly budgets were back to normal and students returned to school, heating up their purchases of school supplies. So, even With the cancellation of the carnival, which, for example, affected the decline in sales of alcoholic beverages in supermarkets, we had a positive variance this month, "Santos assesses.
Four of the eight activities surveyed increased, with books, newspapers, magazines and stationery (15.4%) registering the largest growth compared to January. However, this activity decreased by 41% compared to the February 2020 sales volume.
"This sector has been declining for some time, as the world is becoming digital and paper is increasingly being replaced by digital media, but in February 2021, the decline in sales was much stronger than in previous years. In this case, we have the fact that many schools are The public has yet to start a new school year, for example, as well as the fact that many schools have not yet resumed face-to-face studies.Overall, the epidemic has already raised the need to change educational materials in order to better adapt to distance education, thus reducing the need for books. Other material and office tools, "Santos comments.
Other increases from January to February 2021 were in the activities of furniture and household appliances (9.3%), fabrics, clothes and shoes (7.8%), hypermarkets, supermarkets, food products, beverages and tobacco (0, 8%), with the latter two also decreasing sharply compared to February of The previous year (-18.6 and -4.6%, respectively). Furniture and appliances were up 0.7% in this comparison.
19 out of 27 federal units registered positive rates in February compared to January. Amazonas (14.2%), Rondônia (11.5%) and Piawi (8.3%) were positively affected. On the other hand, Acre (-12.9%), Tocantins (-4.4%) and Distrito Federal (-2.1%) saw the largest declines.
Compared to February 2021 compared to February 2020, retailers recorded a decrease of 3.8% in the general index. Thus, in the first two months of 2021, compared to the same period of the previous year, retail sales decreased by 2.1%.
Expanded Retail Sales increased by 4.1%
In the expanded retail business, which includes vehicle and motorcycle activities, parts and parts (8.8%) and building materials (2.0%), sales volumes grew 4.1% in the January-February period, after recording two months of decline.
"Building materials is an activity that has grown a lot, because people spend more time in their homes and end up seeing the need for improvements in their homes, as well as the fact that construction companies take on the big business as well," notes Cristiano Santos.
Amazonas (20.2%), Rondônia (9.9%) and Piao (9.5%) were the states that recorded the highest increases from January to February in expanded retail sales. On the other hand, Acre (-5.3%), Tocantins (-2.1%) and Amapa (-1.6%) were the most prominent negative points in this comparison.
However, compared to February 2020, the expanded retail trade declined 1.9%, the second consecutive negative (-3.1% in January), after six months of consecutive increases, and closed the first two months of 2021 down 2.5%. In February, the automobile, motorcycle, spare parts and parts sector decreased (-3.8%) compared to the same month in 2020, while the building materials sector in this comparison increased by 17.9%.
Do you want to understand what the financial market is and how it works? Watch the Free Series Career in the Financial Market Find out which sector of the economy is paying the best wages in 2021.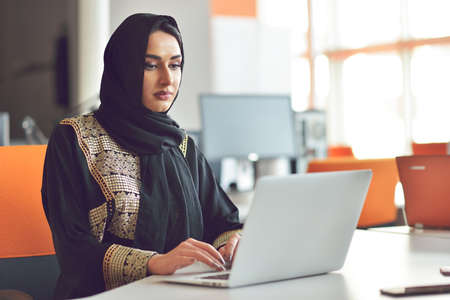 "Hardcore beer fanatic. Falls down a lot. Professional coffee fan. Music ninja."