From an early age I was a big fan of knowledge. The world around me, with all its characteristics, always seemed fantastic and raised questions that I would like to see answered.
I belong to the last generation of the Barsa Encyclopedia, an encyclopedia renewed annually with all kinds of information imaginable, and the Library, as a singular place of research. Barca was very expensive to get. I only knew one family who had one and it was a 15 minute walk to Magal, Elena and Elisa's house.
Magal, in fact, Sebastião Magalhães, better known by his last name or for short, was a kind of ancestor for every person, loved children and was always surrounded by them because he had so many sweets and great ideas – it's amazing to think that, nowadays, this could be Easily described as a pedophile. But not Magal. He was truly born for this super important mission of being everyone's grandfather.
I had three grandparents on loan, who were also grandparents to many other children in the neighborhood: in addition to Magal, I also had Don'Ana, whom I called Vó Ana, and D. Vivina. Grandma Anna made amazing sweets and always had Dr. Vivina sends me Mango Opa, my favorite, because she had a fortune two feet high in her backyard. It was in the eighties, in the neighborhood of Santa Monica, in Belo Horizonte.
On the other hand, Magal invented things. To give you an idea, one day my mother, my sister and I went to the family home. There was so much ahead of him that Magalhães planted a vegetable garden. It had beautiful flowerbeds…but what a surprise it was when we got there and found the cotton candy farm.
This was the kind of memory Magal left with us. Besides Barca of course. There were countless researches transcribed into draft and then passed in the papal asshole and handed over to the teacher with a beautiful and designed cover.
Perhaps the difficulty of obtaining information awakened in me this excessive love of knowledge – and sadness: there is a limit to knowledge and learning, the time of life. No life lasts as long as all questions are answered.
I imagine this is why some characters have drawn me in so much lately when frequenting social networks, especially Twitter. Small faces are always young. Several, little more than boys and girls, blacks, whites, Northeasters, Southeasters—an incredible variety of people. And what are they dedicated to? when knowing. Science.
They study and spread knowledge about such impressive things as insects, fungi, snakes, biomes, Egyptian archeology, and the cosmos. For the ultimate fun of knowing and sharing what you know. They have a silly job producing accessible content, collecting samples, taking photos, and sharing information. Some of them are just graduating and others are already professional in publishing articles and books.
And I stay here, admiring that passion, that basic need to know and share what we know. I find myself sometimes moving to see them and to see them talk about topics that impress me so much and awaken in my heart the amazement of knowledge. Because knowledge for me will always be cool.
For example, people like @Michelotto8legs, @AracnoCerrado, and @AracnoGian, who look at a picture and say which spider it is, how to treat it, and whether (or not) it's one of the few medically important items we have here. surprising!
I also follow @ELGrandSapon, who shares his field photos with many of the beautiful things a biologist's eyes can identify in the woods. The wonderful ElfaDosInsetos talks about butterflies and moths as ancient acquaintances. There's even a @MateusDosFungos that talks about exactly that: Fungi – with pictures and descriptions; And PapoDeCobra who, in addition to disseminating information, also provides a useful service when he recognizes snakes such as the Cobra do Capim that my friend Pedro found in the garden (no venom, but duly collected by the fire department and sent safely). Absolutely amazing!
How about Marcia Jamille who talks about Egypt, a civilization I love and which couldn't attract me more with its clarity and objectivity? Besides, we're Team Tawert, right? And Yana Martins (@martins_Yanna) continues to talk about astronomy—galaxies, energy, and supernovae. recipe? Scary of course!
Therefore, the sole purpose of this text, which is a prose poem, is to thank you for your little (or big) grain of knowledge, which gets you a big job and generates all kinds of annoying comments on the Internet – but it also deserves a lot of credit. You who bring me back to that childhood, the curiosity and charm of the world that surrounds me with your work, and awaken me, may science occupy in minds and hearts the uncomfortable and wonderful role of the path to knowledge, as well as belief in it. There is a future.
As long as young people are willing to spend useful time acquiring and sharing knowledge for the sake of work, yes, but also for the love of knowledge and what surrounds it, there must be a future.
a. Erica
@employee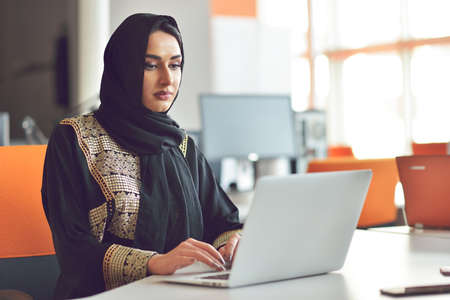 "Hardcore beer fanatic. Falls down a lot. Professional coffee fan. Music ninja."