The Online Integrity Center will have tools to help publishers fight fake searches and image manipulation.
Online tools will help editors spot fake research articles. Credit: Getty
By Holly Els for Nature
Publishers are testing prototypes of automatic systems to mark submitted manuscripts with labels of paper mills — the companies that produce fake research articles.
Tools that will eventually form part of a Online Integrity Center 🇧🇷 It is the result of a year-long collaboration between 24 publishers and providers of academic analysis. Together, the two companies are trying to end the growing scourge of manufactured scientific articles.
Jana Christopher, an image integration analyst at FEBS Press in Heidelberg, Germany, says paper mill submissions to magazines have increased dramatically in recent years. "If we don't do something about it, the literature becomes really unreliable," she says. "This is something we cannot afford."
Fighting pseudoscience
In the last years , The magazines withdrew hundreds of articles, fearing the work contained fabricated data and images 🇧🇷 As a result, publishers have tried to bolster their defenses to prevent such articles from passing through their submission systems. Several private companies have sprung up A program that can identify photos that are likely to be manipulated or Flag features that indicate activity in a paper mill 🇧🇷
Since 2020, the International Association of Scientific, Technical and Medical Editors (STM) – a global trade association based in The Hague, Netherlands – Works with publishers to develop common standards for software It can spot potential issues with the images during the review. It announced in December 2021 that it was developing the STM Integrity Hub, which will provide tools that will allow any publisher's editors to scan submitted articles for search integration issues.
Companies participating in the initiative include BMJ, Elsevier, Frontiers, IOP Publishing, JAMA Network, Sage Publishing, Taylor & Francis, Wiley, and Springer Nature (the news team at nature independent of its publisher). A small group is now testing prototypes of two of the three proposed tools. STM declined to name the editors involved in the tests and said it was too early to have useful data on the tools' effectiveness.
"Tip of the iceberg"
nature Elsevier, Taylor & Francis, and Frontiers are estimated to be among those testing prototypes.
Sabina Alam, director of editorial ethics and integrity at Taylor & Francis, says paper mill concerns account for about half of all ethics issues a publisher deals with. "The problem is big not only because of the size, but also because there are different types of paper mills, and they are all highly adaptable. So investigating the issues in the quicksand scenario presents many challenges," she says.
"I suspect what we've identified so far is just the tip of the iceberg," says David Knutson, a spokesperson for open access publisher PLOS in San Francisco, California. "The factory status of one scientific article can affect dozens, hundreds, or even thousands of other articles across multiple publishers."
The first Integrity Hub works by scanning papers for more than 70 signs that could indicate that a manuscript was created by a paper mill. Those involved remain tight-lipped about what these signs are so as not to alert scammers. But previous public work has suggested red flags such as stereotyped article titles and layouts, bar graphs with identical profiles purporting to represent data from different experiments, suspicious authors' email addresses, or Strange phrases may indicate the use of machine translation.
Duplicate submissions
The second tool is designed to alert editors when someone submits a paper to multiple journals at the same time. Article mills use this tactic to try to get manuscripts accepted more quickly (it is considered inappropriate to submit an entire manuscript to several journals at the same time).
Christopher says catching these duplicate orders would be a "really big and important step" in the fight against paper mills. Previously, journals had no way of knowing whether a paper they might consider publishing was under review elsewhere.
The secure sharing of data between publishers is legally problematic due to data handling and anti-competition laws. Manuscripts submitted by researchers to journals are confidential and cannot be easily shared between journals and editors. But the center implements a series of technical procedures so that only minimal information is collected from publishers. "The center works in such a way that information can be linked and compared with each other," says Hylke Koers, who runs STM Solutions – a subsidiary of STM that is developing the center. The information will also be encrypted for security purposes.
This collaboration between editors is crucial, says Elena Vicario, head of search integrity at open-access publisher Frontiers in Lausanne, Switzerland. "If we don't work together, the problem can only be transferred from one journal or publisher to another," she says.
The final technical component of the hub will be a review of available software that can detect manipulated images in manuscripts.
Editors help
Joris van Rossum, director of research integration at STM, says the organization expects to have versions of paper mill detection and duplicate submission alerts available for wider use early next year.
The apps will support, rather than replace, editors and reviewers, says Nicola Nugent, editorial director for quality and ethics at the Royal Society of Chemistry in London, who was involved in developing the centre. Alerts will still need to be triggered by people, but some degree of automation is important because "publishers often operate at scale, building large volumes of submissions," she says.
In addition to online tools, the STM works with the Publishing Ethics Committee, an advisory body based in Eastleigh, UK, to provide publishers with guidance and policies on how to handle integrity issues. It produces a series of workshops for editors to exchange information and learn from each other.
To date, the center has been funded through an undisclosed prior investment from STM. Over the next year, the company will seek voluntary funding from Center members and look at how to make the project financially sustainable. "It's still too early to speculate, but we expect to offset at least some of the operating costs with fees for integrating the hub into our publishers' editing systems," says Van Rossum.
This painful: https://doi.org/10.1038/d41586-022-04245-8
---
This text was originally published in English by Nature [Aqui!]🇧🇷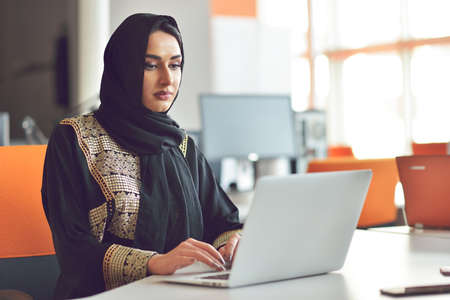 "Hardcore beer fanatic. Falls down a lot. Professional coffee fan. Music ninja."