With a camera mounted on his right shoulder, Police Chief Carlos Alberto da Cunha, 43, instructs his subordinates in an operation to apprehend "Jagonco," the suspected killer of the PCC, the country's largest criminal group. Then he turns to explain to his audience how the work of diligence that he coordinates will end. The criminal, who smears his face to circumvent the abuse of power law, is arrested in the final chapter, for example. Produced with professional lighting, cameras, drones, script and editing, the entire show is available on Da Cunha's YouTube channel, where the three-episode series has racked up nearly 30 million views. The channel, which has 3.6 million subscribers and produces for its creator, with eight ads per video, with a maximum of 350 thousand riyals per month, begs the question: can a government employee benefit from this type of employment, show beyond-theater of operations and benefit from images of police officers with weapons From the arsenal of the state and they travel in cars belonging to the Security Secretariat?
Da Cuna resigned as rep in June, after a head-to-head feud against his older colleagues — the company's "rats and foxes," by definition — but he continues to do and happen on the grid. In a recent post, he posted a photo of a lone gunman, in a heroic pose, in São Paulo's Cracolandia. He is being investigated by the State Public Prosecution for an administrative offense, "wearing a uniform and insignia in a manner inconsistent with the scope of the position and promoting the private company in which he is a partner." He belongs to the MDB, and, according to people close to him, is planning to run for federal deputy.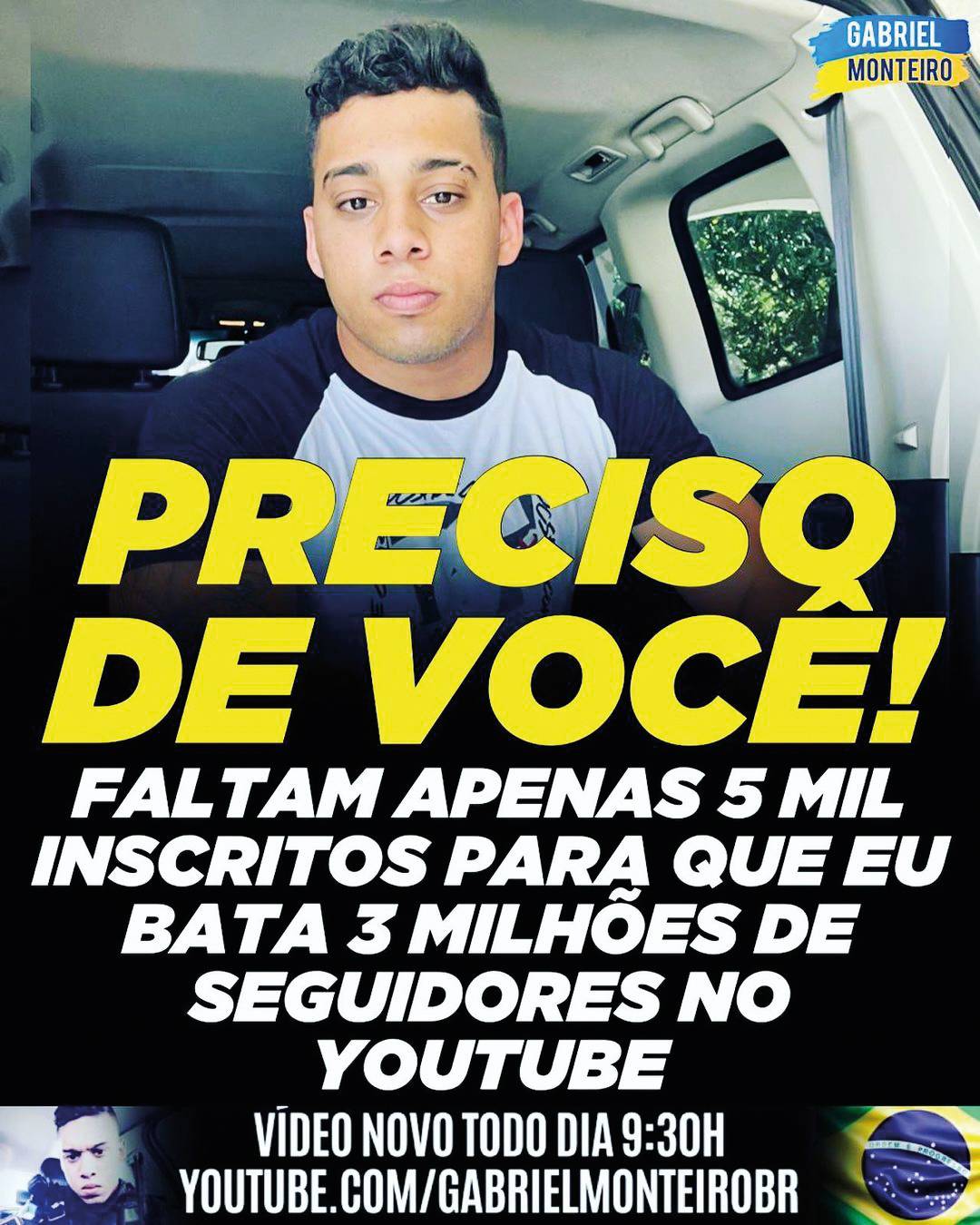 Real police operations as entertainment became popular with Cops, the American series that has been on the air for more than thirty years, until it was dropped last year due to a hustle of reports about police brutality in the United States. The main difference between Cops shows and now shows is that these are the direct business of police officers eager to become famous. There are about 100 Brazilian police channels on YouTube and the five most viewed channels exceed a billion views. In many cases, his reputation as an influencer has been transformed into a political career – the case of Chancellor Gabriel Monteiro (PSD), the third-most-voted in Rio de Janeiro, and Federal Representative Daniel Silvera (PTB-RJ). Although he has left the military police, Montero continues to post videos supposedly in action – in September, he posted an "act" of a man who allegedly assaulted women. It is estimated that the artistic activity in the good months will earn him up to one million riyals. Silvera, who was imprisoned for threatening STF ministers, also elected himself on the basis of the popularity provided by the internet.
Police in Action, which has over 130 million views, shows the routine of Prime Minister Allyson Monteiro, 29, in Colatina, Espírito Santo. Between persecutions, approaches and arrests, advertisements for supermarket chains and miraculous ways to earn a million Brazilian reals appear on the screen. Private Marcelo, a Campinas military police officer, in the interior of São Paulo, and a motocross rider, invests in amazing pursuits captured on video, which has already garnered him over 90 million views. Rafael El Cadibani, of the Brazilian Forum for Public Security, criticizes: "Police officers use the state apparatus for personal gain, taking advantage of the legal vacuum."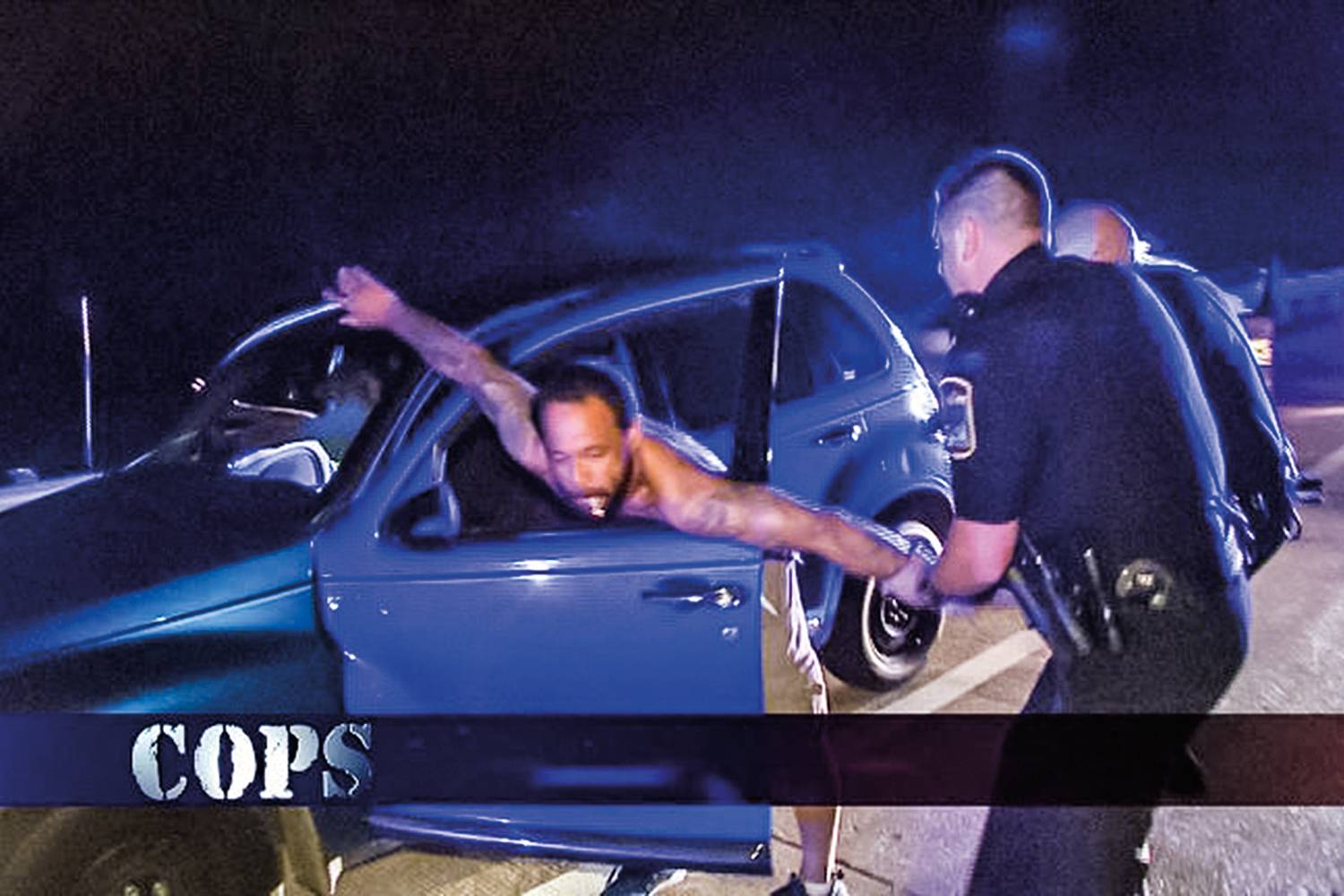 Police around the world publish their adventures on social networks (after all, who doesn't?), but within a set of rules. In the UK, video content must be pre-approved and follow a strict code of conduct. In the United States, each state has its own rules, but police officers who go out of their way are punished and even fired. "When law enforcement officers broadcast their videos, the separation between TV show and reality is blurred, making it more frightening and less effective," said American sociologist Barry Glasner, author of VEJA. culture of fear. Upon contact, the Rio de Janeiro Military Police reported that it was "in the process of developing a study to produce a specific standard for this issue". The National Council of Civilian Police Chiefs, in turn, intends to submit to its next meeting, in December, a proposal for the limits of appearance on personal pages. Meanwhile, the Internet Rambos continues to gain fame and profits.
Published in VEJA on September 22, 2021 Edition No. 2756
Continue after advertisement

"Prone to fits of apathy. Problem solver. Twitter buff. Wannabe music advocate."