The head of Xbox also said that it's good to play Halo and Age of Empires on Valve's laptop
Phil Spencer Head of Department X-Box Give Microsoft He made a post on Twitter revealing that he was talking to the developers at valve (Scott, Eric and Gabe) and they said that steam Deck is a really great device and I complimented the controls and screen size.
He reported that it is good to play Halo and Age (Age of Empires) on his mobile device. valve He also commented that xCloud works very well. Spencer also finished by congratulating the development team at steam deck.
After its publication, fans of the brand apparently went crazy, gamers always ordered a laptop from Microsoft itself, but there was no project that never left the newspaper.
Therefore, the new Steam laptop could be a viable option for Xbox brand enthusiasts to play mobile games like Halo, Gears, and Forza.

– Continues after announcement –
As Phil Spencer's comment lifts players' spirits, since the Steam Deck was revealed, many users have been excited about the possibility of playing Microsoft games available on Steam through the Deck, or even the possibility of installing Windows to access the original Xbox. application and then to the Xbox Game Pass service.
With xCloud running satisfactorily on Steam Deck, via the browser, with no user interaction required, it is a relief to those who see the streaming service as feasible to enjoy Microsoft games with Game Pass.
For those who want to access Microsoft games directly through Windows, we have already brought up a post where Valve takes care that Steam Deck is compatible with a fresh Windows 11 installation, so there are likely to be many people who change the operating system to Microsoft.
With a processor based on Zen 2, the same technology used in next-generation consoles, fans expect future games to have full Steam Deck compatibility, and of course run lighter graphics and not always at high FPS rates.

– Continues after announcement –
via: player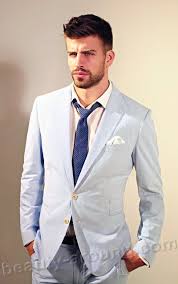 "Incurable thinker. Food aficionado. Subtly charming alcohol scholar. Pop culture advocate."