Toured the United States, where they will perform 6 shows in the cities of Miami, Newark, Framingham, Orlando, San Francisco and Los Angeles, the group Di Propósito has also released their second EP from Project Encontrin 2, which combines pagoda and trap. . The current lineup includes Kaique (vocals), Laycon (vocals), Gegê (percussion), Xandy (tambourine), Pedrinho (tantan), Matheusinho (Kavaco), and Acerola (Surdo).
This version includes the tracks: Fechado pra Visitação, featuring Bin and Ajaxx; Perdição, Apê 1001, Pode Fica, Independência, Short Circuit, Late afternoon, in partnership with Mumuzinho, Weak Point, Divided, Dreams and Plans.
Di Propósito Group (Reproduction: Instagram)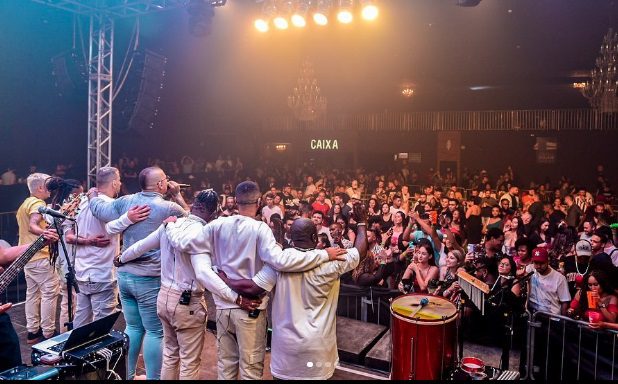 Di Propósito Group (Reproduction: Instagram)
Di Propósito Group (Reproduction: Instagram)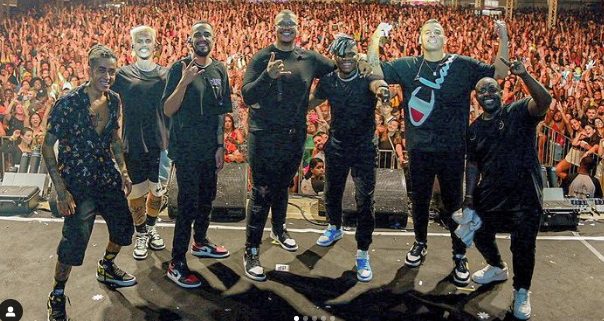 Di Propósito Group (Reproduction: Instagram)
Di Propósito Group (Reproduction: Instagram)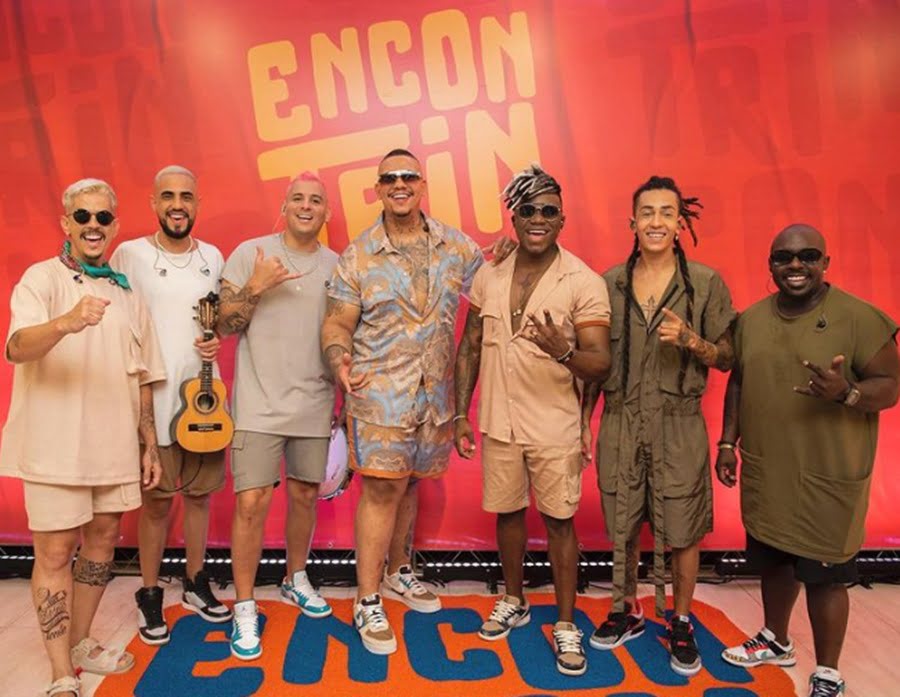 Di Propósito Group (Reproduction: Instagram)
Closed to visit is an authorship by Bin, Ajaxx, Gabriel, Lipe Santos, and Boris. The song has a romantic feel and talks about great love and the difficulty of seeing yourself without the person. "I give up everyone to live your world, beautiful. I don't know how to be a vagabond. Only after your arrival I closed my heart and today is closed to visit," says the choir.
Pagoda, trap and expectations of members
Kaique talks about expectations. "I admit that I was really looking forward to this release. Even those who know me know that I am a huge fan of trap. I was very happy with this mix and agreed to participate in the project, I am a huge fan of Bin, of his compositions. I am also a fan of Ajaxx, he is a rhythm phenomenon Musical quality. I think people will be very surprised by this mix. The music is exciting, there's that nice swing, that you repeat, that every time you hear it gives you a different feeling, it gives you a mood," he said.
"The trap and the pagoda are made for each other," Zande jokes. "We love the mix, we love the trap a lot and we always bring the cues from there to our voice. Junção com Bin was very much wanted by us and we were surprised that he also liked us and Pagod, so the energy hit and the sound was simply surreal. Stop listening. The crowd will be surprised."
Bin also comments on the partnership: "I can't describe the feeling I got when recording with the guys, I'm a real fan, really, I follow them, I'm a fan. It was a pleasure to be with them, doing pagodinho, trying myself, a style of music that I really like This crossover has everything to do, and it will explode and play at all the barbecues in Brazil."
Mumuzinho, who is involved in Medley Insecurity, Short Circuit and Late Aflam, also celebrates the project: "I am very happy to take part in the project of the men of whom I have the most affection, and I am happy for every achievement they have achieved. We have tried to arrange this meeting for a long time, but the best time It's God's time, and now it works, everything is great. I only wish them the best things, they are people who fight and strive for their success."
How was the Encontrinho 2 . designed?
Started in the new partnership with Menos é Mais, Encontrin 2 is the song Pede pra God, featuring over 4.2 million plays and created with calm lyrics, that brings loving advice asking for divine intervention, if a relationship ends.
The title is a word game, which also plays with the pagode type. The group then released their first CD, which included the release of the hit song Facas, a song that became known in the voices of the duo Diego, Victor Hugo, Bruno and Maroney. Additionally, the launch featured blends, an essential part of the Encontrin format, by Vai Que Cola, Faz Fala and Me Diz (Por Favour), which collaborated with Gamadinho and Vitinho; The message, for me it is not, is overpowering; And the search for love, promises and the language of the eyes.
Encontrin 2 was recorded in April of this year in Rio de Janeiro, directed by Anselmo Troncoso and music produced by Boris (Renato Basílio de Farias), special guest appearances from Menos é Mais, Dilsinho, Tarcísio do Acordeon, Vitor Fernandes, Leo Santana and Bin and Mumuzinho, Molejo, Vitinho, Suel, Tá Na Mente and Gamadinho.
The project will include 15 re-recordings and 6 new recordings, all accompanied by video. The first edition of Encontrin is a milestone in Di Propósito's career: there were more than 55 million audio streams and 121 million video plays, with a total of more than 175 million plays in a successful format.
stay in!
To stay up-to-date with everything related to the world of celebrity and entertainment, follow Tweet embed on instagram.
We are now also on Telegram! click here And receive all the news and exclusive content directly.
Did you read all the notes and reports in today's column? click here.

"Prone to fits of apathy. Problem solver. Twitter buff. Wannabe music advocate."