After a short period of testing with beta users, WhatsApp desktop has started receiving the necessary features for creating polls in the public version of the app. According to the WABetaInfo team, the new version will be launched this Thursday and will be distributed through a Microsoft Store update.
With this new feature, users can create polls in individual or group chats, and questions can have up to 12 possible answers. When someone responds, the information can be seen at a glance by opening the survey information. The messenger also confirms that searches are encrypted to keep users safe.
It's time to vote!
WhatsApp Desktop App Gains for Creating Polls in Beta WhatsApp Desktop has recently received a number of new features, such as translation with broadcast media and even a lock screen. Now, WABetaInfo reports that it will also be possible to create polls in the Windows app, making it easier to vote on topics in groups.
According to WABetaInfo, the ability to create polls is available in version 2.2242.0.0 of WhatsApp Desktop for Windows. Polls can appear in a group or individual chat by clicking the Attach button. They also say that surveys can have up to 12 answer options and have end-to-end encryption.
End-to-End Encryption (E2EE) is a security feature that protects data while exchanging messages, ensuring that only both ends of the communication (sender and receiver) can access the content. The tool already used by apps like Telegram and WhatsApp, is an application of asymmetric encryption that prevents your information from being leaked. Even app companies can't access content sent via end-to-end encryption to anyone who isn't in the conversation.
This feature will be available to more users in the coming days. These new features are only available in the original version of Windows downloaded from the Microsoft Store. Surveys are not expected to be available on WhatsApp Web.
See also: This secret can improve your WhatsApp experience; You understand
Understand what could change in WhatsApp soon
WhatsApp is undoubtedly one of the most used applications by all Brazilians who have a smartphone in their hands. Messenger has revolutionized the way we communicate, whether in personal life or at work. However, the company's intention behind the app never stops testing innovations and implementing features to improve Messenger.
First of all, the news promises to bring major changes to the way people use WhatsApp today. At least as the specialist site WBetaInfo presents. The changes relate to the functionality of photos and videos on the messaging platform.
First of all, WhatsApp has a new tool in the testing phase that promises to bring a real revolution to everyone who uses the app. However, it is only available to in-service testers, that is, developers using the beta version of the software. Its purpose is to test all new features before they are officially released to a large user base.
Likewise, according to the information, the new tool will eliminate the need to press and hold a button to record a video via WhatsApp. However, switching between video and photo modes should be faster and more natural.
In conclusion, for sure, although the changes are interesting and many people are waiting to try them, the truth is that there is still no release date. To wit: This means Meta hasn't revealed when it plans to finalize features or even if they'll be official. However, when a changelog arrives in the beta, it's because it's about to go official.
See also: New government confirms more funds for Bolsa Família beneficiaries in 2023; Who is eligible?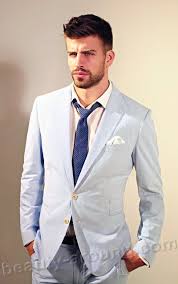 "Incurable thinker. Food aficionado. Subtly charming alcohol scholar. Pop culture advocate."