a Pis / Pasep It is a benefit for workers who perform their activities formally, with an official contract. Specifically, salary bonus is paid annually, both for those who work in private companies and for public servants.
to push Pis / Pasep It is awarded according to the time the citizen worked during the base year. It is important to note that this year's salary bonus deposit is in arrears, due to payments being halted during the Covid-19 pandemic. Therefore, beneficiaries receive amounts indicating the PIS/Pasep base year of 2021.
This year the government expects to serve 23.6 million workers. Many doubt the possibility of launching a new calendar, as well as expect to pay. However, it is known that the government did not confirm this idea.
To date, beneficiaries born from January to April received values PIS. In addition to workers who are entitled pasbwhich has an interest end at that it 1 They also benefited.
It is important to note that the PIS (Social Integration Program) payments, intended for employees of a private company, are administered by Caixa Economica Federal. Pasep (Public Servants Asset Formation) funds are paid to public servants by Banco do Brasil.
Who is eligible for PIS/PASEP in April?
To receive a salary allowance PIS/PASEPThe worker must meet certain criteria. are they:
be enrolled in the PIS/PASEP system for at least five years;
have performed official business activity (signed portfolio) for at least 30 days;
to receive a monthly salary of not less than a minimum wage;
Submit your data on the Annual Social Information List (RAIS) or e-Social by the contracting company.
What is the value of PIS/PASEP?
It is important to highlight that the value of the PIS / PASEP part depends on the time of work with the formal contract in the evaluation year. Thus, the greater the working time during the 12 months of the year, the higher the value benefit. Look at the proportions:
Work for 1 month – R$ 108.50;
2 months of work – R$ 217.00;
3 months of work – R$ 325.50;
4 months of work – R$434.00;
5 months of work – R$ 542.50;
Work for 6 months – R$651.00;
7 months of work – R$759.50;
8 months of work – R$868.00;
9 working months – R$976.50;
Work for 10 months – R$1,085.00;
11 working months – R$ 1,193.50;
Worked for 12 months – R$1,302.00.
How do you consult a PIS / PASEP batch?
Find out how to consult interest with our Digital Business Card (CTD) app:
access to the application available for Android and iOS;
Login with Gov.br data;
select the "benefits" option;
Next, select "Salary Allowance";
Finally, find the base year, in this case, 2021;
At that time, the balance and payment history will be displayed.
In addition to this medium, Caixa Econômica Federal and Banco do Brasil provide their own channels of consultation. look:
PIS
website of Box;
digital business card
Workers' Fund
She has a chest.
PASEP
website of BB;
On helplines: 0001 4004 or 0800 729 0001.
Payment schedule
PIS
January born: 02/15/2023
February born: 02/15/2023
March born: 03/15/2023
Born in April: 03/15/2023
Born in May: 04/17/2023
Born in June: 04/17/2023
July born: 05/15/2023
August born: 06/15/2023
Born in September: 07/15/2023
October born: 07/15/2023
Born in November: 07/17/2023
December born: 07/17/2023
PASEP
Registration end 0: 02/15/2023
End of registration 1: 15/03/2023
End of registration 2: 17/04/2023
End of registration 3: 17/04/2023
Registration end 4: 05/15/2023
Registration end 5: 15/05/2023
Registration end 6: 06/15/2023
Registration end 7: 06/15/2023
Registration end 8: 07/17/2023
Registration end 9: 17/07/2023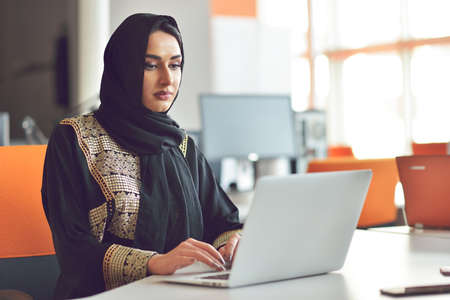 "Hardcore beer fanatic. Falls down a lot. Professional coffee fan. Music ninja."