Researcher Esther Machado, PhD in Radiological Technology and PhD in Nuclear Science and Technologies from UFMG, is one of the winners of the international prize "25 Women in Science: Latin America". The result was announced this month, when International Day of Women and Girls in Science is celebrated. According to United Nations (UN) data, the presence of women in the field of STEM (science, technology, engineering and mathematics) majors is less than 30%. Therefore, the initiative implemented by 3M seeks to reduce gender inequality and encourage diversity in an area where a lack of motivation is culturally rooted.
According to Esther Machado, in the Brazilian context, professions related to the fields of exact sciences bear many stereotypes, and therefore, it is difficult to encourage girls to enter this field. "During childhood, games and activities are separated by gender. For this reason, since childhood, women are shaped to choose care-related professions," she explains.
The PhD in Nuclear Science and Technologies, from the UFMG Department of Engineering, emphasizes that breaking these barriers is delicate, which becomes a constant struggle. "It is very important to occupy our space and show that we are capable of meeting any challenge. Even dealing with some difficulties, I have never given up on fulfilling my dream of working in research," he said.
In an academic context, according to data from the Higher Education Personnel Improvement Coordination (Capes), although 53% of scholarship recipients are women, gender inequality in STEM fields is visible and directly overlaps with Professional life, especially when it comes to it. for leadership positions and grant funding. Our scholarly output depends on financial investment and high-impact publications, as they are fundamental to our growth in academia. However, female space is restricted and undervalued. It is natural to see that the ideas proposed by women do not always have the same validation, when, for example, men offer them," added Esther Machado.
Based on initiatives that seek to provide space and leadership for women, such as the award presented by 3M, she believes it is possible to see a change in the situation, as the goal is to evaluate the careers of the many scholars who are committed to contributing to the advancement of society.
Search
Reducing expenditures and improving patient well-being are among the main objectives of the Compact Researcher Project from Minas Gerais. The research chosen by Esther Machado to compete for the award was developed during his PhD. Titled "Production and Characterization of PVDF, MWCNT, and Metal Oxide Nanoparticles as Biomaterials for Biomedical Applications," the project created an implantable biomaterial that is visible in imaging tests such as MRI and X-ray.
Some classes of materials are radiologically transparent, that is, they are not visible in X-rays and MRI processes. Thus, when the patient undergoes these techniques, these prosthetics cannot be captured in pictures," he explains. The material studied by Esther can be used in nets for the treatment of hernias or in sutures, which contributes to the identification of some postoperative problems, in cases of implant displacement and inflammation and shrinkage.
According to the researcher, the biomaterial avoids future surgeries used to perform the analysis, as the imaging equipment will be sufficient, which also reduces expenditures in the health system. "X-rays, for example, are a relatively cheaper procedure compared to other procedures. In addition, it improves the safety of patients, who will never need to undergo invasive methodologies again," he says.
According to her, the results of the tests conducted with the prototype were very positive, especially in matters of biocompatibility, since the components of the selected material are already used in implants for other purposes. Soon, clinical analyzes will be carried out and, accordingly, the product will be marketable.
the prize
The second edition of the "25 Women in Science: Latin America" ​​award with more than 500 entries. This year, among the winners, six are Brazilians. The award includes a shield, certificate, and a course of study at Egade Business School, a world-renowned Mexican school. According to Esther, in addition to the initiative aimed at encouraging women to devote their careers to research, the Foundation provides all necessary support to the participants. "All-personal therapy. When I received the result, I was congratulated on the connection, and I was made very welcome. In addition to the award, he said, the character is of course something that undoubtedly shows how much they appreciate our work."
* Intern under Editor-in-Chief Marclio de Moraes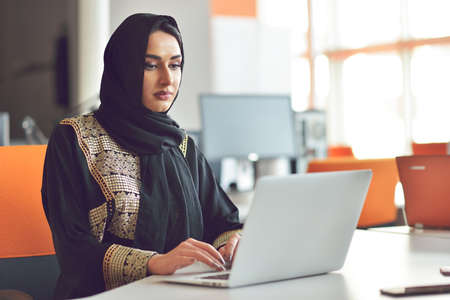 "Hardcore beer fanatic. Falls down a lot. Professional coffee fan. Music ninja."