The campaign of candidate Fernando Haddad (Labour) for the state government of São Paulo has hired a security company of a nutritionist and not included in the Federal Police to work on this activity. According to the PT's accountability handed over to the Electoral Tribunal, the company will receive R$328,000.
BMP Serviços Administrativos Ltda. He was assigned to Haddad's campaign security service on August 10. However, in addition to the lack of authorization from the Federal Police, to operate, on the contract date, the company only formally listed the private security activity in the Board of Trade of São Paulo on August 15, five days after the deal was concluded with the PT campaign.
However, the BMP is not included in the registry of private security companies of the Federal Police. According to the legislation, every company that provides security services must be registered and inspected by the Federal Police.
In the partial presentation of the accounts for Haddad's campaign, his team reported that the company was initially contracted for 272 thousand Brazilian riyals. On August 31, 136 thousand Brazilian reals were transferred.
The Board of Trade reports that the company belongs to 28-year-old nutritionist Leonardo Francisco Tercini Braccini. On his Instagram account, he claims to be a sports nutrition expert. The pictures show that he is a bodybuilder. The company is headquartered in an apartment in Ipiranga (southern region of São Paulo).
BMP was created in 2012 by the sister of Leonardo, as a sole proprietorship providing administrative support services. In 2016, Leonardo's sister transferred the company to him.
In the 2018 elections, the company had already provided services to Lula's campaign, and later for Haddad, for the presidency. He received 32,000 Brazilian riyals. But at that time, it was announced that the service offered was the production of radio, television and video programs.
This year, the company underwent two changes registered with the Board of Trade. On July 14, it changed from Eireli (Sole Liability Company) to Ltda. (Limited company) Access control activity included. Sole proprietorships have a revenue limit of R$360,000. A month later, another change was made to include private surveillance and security activity.

Haddad and the owner of the company do not appear
He wanted to comment on the appointment of an irregular security company to his campaign, and Haddad did not comment.
The report attempted, via email and phone, to contact Leonardo Braccini, owner of BMP Serviços, but was unable to find him.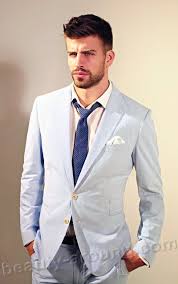 "Incurable thinker. Food aficionado. Subtly charming alcohol scholar. Pop culture advocate."