06/16/2022
1,323 is the number of school teams registered in the Science, Sustainability and Innovation Fair, the largest event to promote research in the educational environment of Maranhão, promoted by the state government, which will be held on June 28 in six regional centers, simultaneously, covering all municipalities of Maranhão. Registration closed on Wednesday (15) evening.
"The large number of registrations has exceeded our expectations. This proves that this scientific event envisioned by Governor Carlos Brandao has indeed been a success and was expected by our schools, which have a lot of scientific production and initiative, with the full commitment of our teachers," explained Secretary of State for Education, Liuzinetti Pereira da Silva.
The exhibition is coordinated within the scope of the Ministry of State for Education (Seduc), in partnership with the Minister of State for Science, Technology and Innovation (Secti) and Youth (Seejuv), the Foundation for the Support of Scientific Research and Scientific Technological Development (Fapema) and IEMA. It is also counted with the participation of the Federal Institute of Education, Science and Technology of Maranhão (IFMA).
Among the objectives of the exhibition are to instigate the development of scientific and technological knowledge in high school, through research, experimentation and its application in different contexts, stimulating youth leadership, creativity and shared social responsibility; Encouraging the school community to search for creative solutions that help in overcoming the challenges and difficulties that exist in the implementation of activities aimed at human development of a theoretical and / or experimental nature. In addition to recognizing successful experiences and innovative activities, with social and environmental impact, developed by high school students from the public Maranhão network, it also aims to encourage students' personality through processes and practices centered on science and technology, encouraging dialogue with the real world and possibilities for analysis and interventions in contexts wider and more complex.
Students from part-time public schools, from Centros Educa Mais, IEMAs and IFMA are enrolled in two categories: Scientific Experiment and Sustainability; Innovation, technology and robotics. After submitting proposals and experiments, there will be an analysis of the scientific experiments, of a qualifying and exclusionary nature, and the defense of the proposals, of a qualifying nature, and their evaluation by the jury and visitors to the exhibition (QR Code vote), to classify the teams to be honored.
First, second and third places in each category will be awarded. Schools, teachers and students will receive awards.
Where it will be held
To ensure the participation of students from across the state, the fair will take place in six educational poles: São Luis, covering Regional Education Units (UREs) in São Luis, Rosario, Itapicoro Mirim and Chapdenha; Imperatriz: with emergency response units in Imperatriz and Açailândia; Pinheiro, which brings together municipalities from emergency response units in Pinheiro, Viana, Santa Ines and Ze Duca; Balsas, with ERUs in Balsas and Barra do Corda, comprising a total of 22 municipalities; Caxias (Caxias Regional, Codo, Timon, Bacapal, Pedreras); Colinas: Municipalities of Emergency Response Units in São João dos Patos and President, both of which comprise 31 municipalities.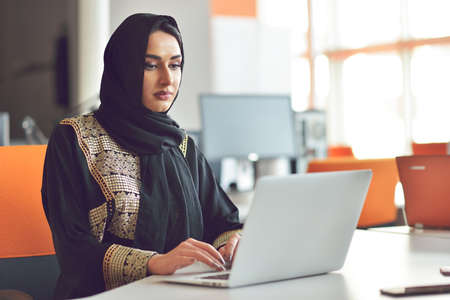 "Hardcore beer fanatic. Falls down a lot. Professional coffee fan. Music ninja."