Mayor José Sarto, this Thursday (11/08), announced the TechEduca programme, with actions for educational innovation, science and implementation of new teaching techniques in the municipal network. The total investment of the measures is R$ 67 million to be implemented by 2024. The initiative was announced during the celebration of Student Day, in Cidade da Crianca (Centro).
Watch the presentation of Tech Educa
With a focus on scientific and mathematical literacy and enhancing student learning, TechEduca is the largest innovation program in the educational history of Fortaleza, enabling communication, equipment, teaching materials and training as well as encouraging research.
"We will train schools so that children are trained to develop skills in a center of ideas and stimuli. The program has several aspects, from providing connectivity to recreational resources to preparing these children and young people in technological innovation, and access to the entire municipal education network," Sarto said.
The program foresees the implementation of 250 educational innovation rooms, which provide access to technological innovations through a fun and welcoming environment with new equipment, such as Chromebooks. All kindergarten and primary school students will benefit. Currently, 200 rooms have been installed in the municipal network and to implement the spaces, the municipality will invest a total of R$14 million.
School units will also receive financial support for the installation of high-quality Internet. The feature will be launched by the end of this month. 3 million Rls will be allocated to Escola Conectada.
Also through the program, about 60,000 students, from the third to fifth year of primary school, will benefit from the inclusion of educational programming language and robotics in the school curriculum. For this, school units will receive teaching materials, starting this month, and teachers will receive training. The investment is R$6 million.
According to Education Minister Dalilah Seldanha, the digital world currently requires that children, from an early age, know the technological language, so the idea is that the investment brings this reality to the school, in mathematics, science and languages.
"The program has been promoting this dynamic, including programming and robotics, since the third year. Innovation from early childhood education will be worked on, bringing the contents from a practical point of view so that students can better develop cognitive skills, associated with high-quality materials and training Teachers, in a cheerful and fun way.
EJA hours later
With "Science is Key Strategy", all schools with Elementary Education and Education of Youth and Adults (EJA) will receive a mobile science lab, starting next September through the end of 2024. Teachers will also receive training in the region. With an investment of R$ 16 million, nearly 200,000 students enrolled in the Education Network will benefit from this measure.
Students from sixth to ninth grade, enrolled in after-school activities, will be provided with structured learning materials in Portuguese and mathematics. Observers working on Learn More will also receive training. The distribution of materials has already begun. About 90,000 students will benefit, with an investment of resources of about R$8 million.
To complete the package actions aimed at innovation, science and technology, 200 maker culture rooms will be implemented. Named Fábrica de Ideias, this initiative will benefit 190,000 primary and EJA students with an investment of R$20 million. Al Sanea Culture Rooms are spaces that provide students with the opportunity to apply innovative ideas and creations.
Student's Day
In celebration of Student's Day, Fortaleza City Hall, through the Municipal Department of Education (SME), is holding a special program in Cidade da Crienza, from 8 a.m. to 5 p.m., downtown. This event is part of Agosto ON, an agenda promoted throughout this month for students from the Education Network.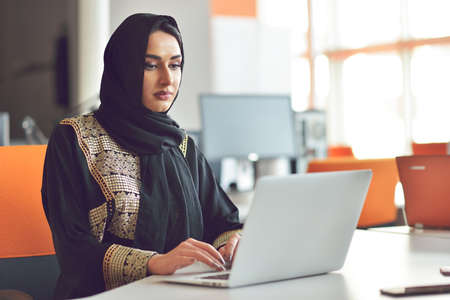 "Hardcore beer fanatic. Falls down a lot. Professional coffee fan. Music ninja."