A young Polish woman who disappeared 13 years ago has 'resurfaced' in a TikTok video asking the public to speculate about what happened to her.
'Don't you know me? I'm Iona Wichorek. Today I will tell my story. In July 2010, we decided with some friends to go to a party at the Dream Club in Sopot. At about 2:50 in the morning, I left the club and went to the seaside streets. However, I never returned home because I disappeared under unexplained circumstances."

But the video is fakewhich were created using low-quality deepfakes techniques, and caused outrage in the media and social networks for using a real case to gain views.
Iona's mother said in an interview with the Polish newspaper Fact, "Why does anyone mock a human tragedy?! Why do you manipulate the image of my daughter and the family tragedy?"
The same condemnation was followed by commentators on the video and readers of the newspaper.
One response said "It's so stupid of you to come up with something like that!" "Anyway, what's the point of someone making up such nasty things and using your photo?" someone asked on the newspaper's website.
Iona Wichorek disappeared in July 2010 after leaving a nightclub in the early hours of Sopot, Poland. In her latest recording, captured on a security camera, the young woman is shown walking in the morning near her parents' house. At that time, she was 19 years old.
The deepfake video has been viewed nearly 3.5 million times and is the biggest hit on the channel that posted it, which specializes in such posts.
In the videos, criminals, missing persons and victims of torture tell their stories using basic AI techniques.

Read below: Uncanny Valley: Photorealistic AI-generated images disrupt social networks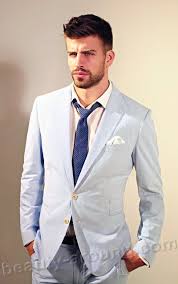 "Incurable thinker. Food aficionado. Subtly charming alcohol scholar. Pop culture advocate."