The municipality of João Pessoa, through the Special Consultation on International Affairs (SEGOV), and the Embassy of Spain in Brazil, in partnership with the Joao Pessoa Cultural Foundation (Funjope), will hold, on June 10, FotCiencia17, in the halls of the Globo Hotel. The exhibition collects 49 artistic/scientific photographs. These are the best images from the seventeenth edition of Fuzzencia. Opening will be from 9 am.
Mayor Cicero Lucena commented on the importance of this event in partnership with Spain, a country that has friendly and institutional relations with the capital of Paraíba and that has always contributed to saving the historical traditions of our region. "This partnership with the Embassy of Spain is very grateful to us, who remember throughout our management path, having counted on support to assess the culture of Joao Pessoa. The exhibition is an opportunity to renew our always good relationship and our joint efforts in favor of this tradition."
Funjope's CEO, Marcos Alves, stated that the materials are of high photographic quality, but also of valuable scientific content that will be very important for Joao Pessoa to receive. "The municipality of Joao Pessoa welcomes this exhibition in a very happy way. He announced that Funjope is in the process of building partnerships with the Spanish Embassy and other institutions, and this exhibition is part of a movement in that direction.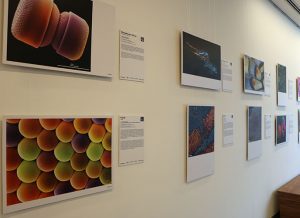 The images produced by researchers and students, inspired by science and technology, are sometimes shocking, but also thought-provoking and admirable in the face of the complexity of science. The goal is to bring science and technology closer to the general public through scientific imaging. "As director of Hotel Globo, I am very happy that we are organizing the first international exhibition of visual arts. Thus, we have become a national and international reference as a cultural space," stated Hotel Globo Unit Head, Willian McDow.
The peculiarity of this show is that the copywriters had to evaluate which of the 17 Sustainable Development Goals (SDGs), declared by the United Nations, was most appropriate for the content of their photos. Each provides a true spectacle of points, lines, shapes, and colours, prompting the visitor to think and rethink, highlighting and enhancing admiration for the intricacy of the flag.
They are reproductions of landscapes, geometric formations, microscopic structures and a grand system of attraction to bring the visitor closer to science and all that it hides behind. Science is also an identity with artistic and cultural values.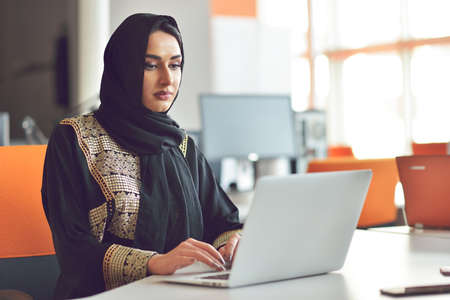 "Hardcore beer fanatic. Falls down a lot. Professional coffee fan. Music ninja."