Producers and developers of films, television shows, and games are constantly looking for new ways to innovate and keep audiences engaged. In recent years, the crossover technique has been highly popular as characters, themes and metatextual references have been dropped in some of the most acclaimed entertainment pieces of the modern era.
This is a shrewd tactic to appeal to as many people as possible, while still maintaining the essence of the entertainment product on offer. Here are some of the best crossover/hybrid offerings from the last few years.
Slingo Games Have Combined Slots and Bingo
One of the most fascinating crossovers in recent history is the combination of slots and bingo into the game known as Slingo. This is a concept that dates back to 1994 but significantly took off in recent years. It was brought to the fore by online bingo sites that generally have the power to attract a broader demographic than their land-based, brick-and-mortar ancestors. In particular, online bingo sites have worked to satiate a more diverse audience by providing a plethora of games and innovative options like Slingo.
The Slingo game combines elements of slots and bingo to appeal to lovers of both games. Players can spin the reels and fill up their bingo cards as the numbers roll into view. There are numerous themes available, which is another strategy to appeal to the widest set of people possible. For example, players can take part in Red Hot Slingo, Slingo Classic, or Slingo Starburst. There are even options that take players back in time to the early days of civilization, with Book of Slingo borrowing ideas from ancient Egypt.
Bingo and online casino industries have various crossovers aside from Slingo. This is especially apparent in slots, where there are games based on films and television series. Operators have found that this form of marketing, whether officially franchised or an unofficial "inspired by" offering, is a great way to attract players' attention before they explore other aspects of a site.
Cinematic Universes Integrate Different Characters
Crossovers have occurred in television and film for decades, but it seems that they are happening much more frequently in the modern age. This is thanks to the unprecedented success of the Marvel Cinematic Universe, which has earned more than $23 billion across 26 films at the time of writing. The franchise introduced the concept of characters appearing in different movies, which all existed within a shared universe. As the MCU has grown in scale, it has become even more ambitious with its integration of characters. 2018's Avengers: Infinity War, is considered by many to be the greatest crossover of all time.
The MCU has inspired other production companies to follow suit. Marvel's main rival, DC Comics, for instance, now has its own DC Extended Universe featuring the likes of Batman and Superman. Lucasfilm has expanded the Star Wars universe beyond the movie series, and it now includes spinoff series, animations, and standalone films that explore secondary characters in greater detail.
Crossovers have now expanded into television, with many film characters being explored in greater detail on the smaller screen. Peacemaker, for example, was a secondary character in James Gunn's The Suicide Squad in 2021, but he will feature in his own series on HBO Max next year.
The age of crossovers is clearly in full swing, and it's exciting to think about what will be combined next.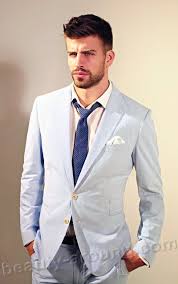 "Incurable thinker. Food aficionado. Subtly charming alcohol scholar. Pop culture advocate."