More than 45,000 people have been registered for the barbaric massacre in the Grand Canyon after the United States National Park Service (NPS) asked volunteers to control the overpopulation of these animals.
Arizona's famous national park is seeking 12 "qualified volunteers" to reduce herds, which has grown to the point where it can cause environmental damage.
This event is not classified as "hunting" because hunting is banned in national parks in the United States.
But some environmentalists have warned that the move could set a dangerous precedent.
The registry opened on Monday and closed after 48 hours with 45-hour subscribers.
25 initial names will be selected. After being evaluated by park officials based on their skills, including target shooting, 12 people will have the opportunity to kill wildebeests in an area of ​​the park known as North Rim.
According to NPS rules, volunteers are allowed to bring a support group.
A wildebeest can weigh over 900 kg, but snipers must carry any corpse as livestock, without the aid of motorized transport or pack animals.
The event will take place on a rough, rocky and sometimes snowy terrain, at an altitude of over 2,440 meters.
Officials say the pilot project is necessary after the herd has grown rapidly to 600 pounds in recent years. NPS hopes to reduce the northern Rim herd to about 200 barbarians in order to reduce the destruction of Native American archeological sites, soil erosion and water pollution.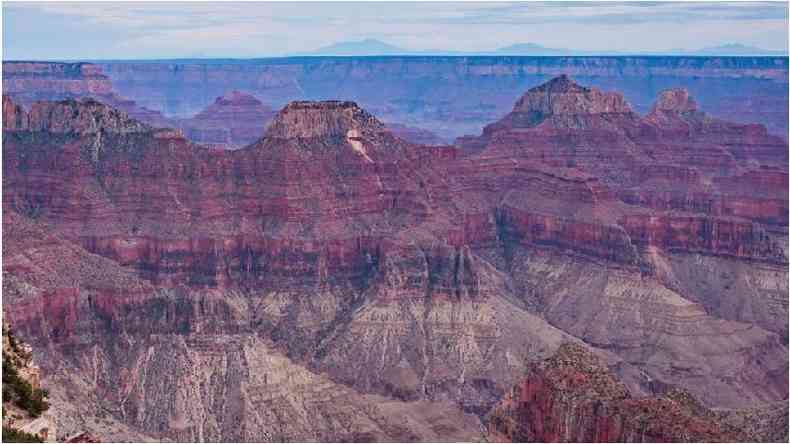 Before being extinct until almost extinct in the 19th century, wildebeest (also known as buffaloes in the United States) roamed much of the continent. It is estimated that by the end of that century 30 to 60 million barbarians had been reduced to just 400.
But environmentalists say there is little evidence that the Grand Canyon is one of these animal habitats.
According to historians, the northern rim herd was introduced to the area in the early 20th century following the failure of the border guard to cross the barbarism and herds.
---
You have already seen our new videos Web light? Subscribe to our channel!

"Internet evangelist. Writer. Hardcore alcoholaholic. Tv lover. Extreme reader. Coffee junkie. Falls down a lot."