Founded in 2010, in Rio de Janeiro, by a group of medical researchers, the Instituto D'Or de Pesquisa e Ensino (IDOR) has become one of the institutions most contributing to national medical research.
The private non-profit foundation, whose main sponsor is Rede D'Or – the largest private health company in Latin America – has researchers who are outstanding in their fields of scientific knowledge, with projects in partnership with scientists from more than 80 countries.
"From the very beginning, we mobilized resources and encouraged our researchers to contribute solutions to current and future challenges, to improve people's living conditions," says Fernanda Tovar Mole, radiologist, chair of IDOR and co-founder of the institute along with neurologist Jorge Mole Neto, current chair of the board.
The institution also operates pillars of teaching, with doctoral, graduate, and undergraduate programs at IDOR College of Medical Sciences (Rio de Janeiro) and Unineves College (Joao Pessoa), as well as medical residency programs located in several other states.
IDOR also develops a wide range of medical education activities (conferences, seminars, meetings and courses), which affect thousands of health professionals across the country. The Institute is also dedicated to the field of innovation in the field of health, having been accredited since 2022 as the Embrapii Biomedical Unit, in addition to having its own innovation agency, Open D'Or, an initiative aimed at facilitating solutions in the hospital and health district.
According to the Scival platform, IDOR ranks fifth in the world in human physiology, in critical care medicine publications. And this is just one of the prominent positions held by the Institute.
As a result of the quality and relevance of the research conducted at IDOR, the researchers have been recognized by national and international research support institutions.
In two decades, IDOR's excellence in research has resulted in more than 1,800 articles in international scholarly journals, with more than 33,000 citations (see graph).
This is due, in large part, to the support of Oxford/AstraZeneca vaccine research and the biopharmaceutical immunogens Alfalfa and CoronaVac/Butantan in the pandemic.
By bringing together more than a hundred researchers in 12 regions and present in nine states, IDOR is growing in a manner complementary to the expansion of Rede D'Or, which includes 72 hospitals and 56 oncology clinics in the country. "One of our goals in contributing to scientific advancement is to give back to society by improving medical practices and healthcare," commented Tovar Mol.
An example of a scientific advance is physician Fernando Boza's work on increasing antimicrobial resistance, especially in intensive care units. "Rede D'Or has more than 2,500 intensive care unit beds. Using machine learning techniques and big data, we are integrating this large volume of data, which is analyzed by an artificial intelligence capable of early recognition of patients at risk of developing infections caused by multidrug- resistant bacteria, in addition to helping doctors better prescribe antibiotics."
Another project that has gained notoriety is the search for brain organoids recreated in the lab. Led by neuroscientist Stevens Ryan, it has resulted in publications in journals such as Science. Rehen also works on IDOR/Rede D'Or social projects that spread science to schools and public events.
For dr. Paolo Hof, President of the Oncologia D'Or and IDOR Researcher in the field of Oncology, The studies conducted by the Institute have led to significant benefits for the entire population. "It is very important that private institutions like Rede D'Or participate in advancing medical knowledge, not only to help their patients, but society as a whole," he adds.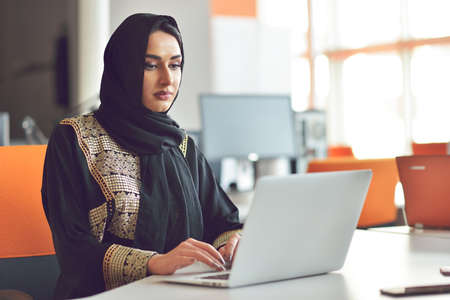 "Hardcore beer fanatic. Falls down a lot. Professional coffee fan. Music ninja."