Esports have grown to become a significant cultural force over the past 2 years, riding off of global circumstances that were uniquely suited to increasing their popular appeal among a wider demographic of spectators more accustomed to traditional sporting media. Even before this recent esports boom, the sector has witnessed sustained growth over the past decade. This is due to a combination of factors coming together, from Amazon's acquisition of the streaming platform Twitch, to the lower costs and greater availability of gaming laptops driving uptake of popular games.
New Era for Gamers
A whole generation of gamers now live in a world where the prospect of becoming a professional esports athlete is not only possible, for many with talent and skill it's completely viable. But it can be hard to know where to start, or know how to break into this thriving community. Below, we're going to be taking a look at the basic steps anyone seriously interested in becoming involved in the world of esports should take. While not everyone is destined to become a top flight competitive gamer, there is a huge range of vocations within this community to explore, from coaching to streaming. Let's take a look at some key ways to get involved in the world of esports.
Join a Gym (No, really!)
Esports gyms are environments that resemble internet cafés, albeit ones dedicated to competitive gaming. Such gyms often include the option to hire a coach or personal trainer to help you target areas of your gameplay you wish to improve. These facilities are no longer just restricted to East Asia, either, with venues opening up across America and Europe. In spite of their increasing number, not everyone will be within reach of an esports gym. For those still wanting to train, there are huge directories of coaches and "Sherpas" (guides) ready and willing to help you hone your skills online.
Get in the Know
Research is a crucial component in any worthwhile endeavor, and that is no different for esports. Skilled streamers and athletes rely on their understanding of their chosen game to give them a decisive advantage, both when playing solo, or in a multiplayer context. The kind of knowledge required is diverse, and includes getting to know the physics of a game, as well as its level design and core mechanics. Players of slots titles, for example, need to understand the meaning of RTP percentages, as well as how to calculate them. Elsewhere, a player of Fortnite would benefit from knowing the game map in minute detail, giving them insight as to where best to acquire specific power-ups and weapons based on their location.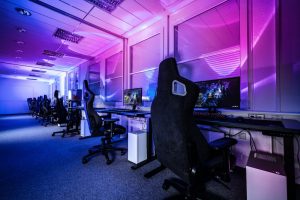 Start Streaming
Establishing a presence on esports streaming platforms such as Twitch is a great way to become involved with the community. Twitch streamers are diverse and run the spectrum from professional competitive gamers, to casual players who enjoy the community interaction. Not only does streaming encourage you to participate with the scene, but it could also raise your profile and get you noticed by talent scouts. Many Twitch streamers are able to supplement, or even derive their primary income, from streaming through running a Patreon service attached to their personal platform. There are many ways to establish a foothold in the scene, and thanks to the decentralized nature of the modern internet, anyone can prospectively build an audience through content creation, or commentating on major esports events and news.
Attend Tournaments, both Online and in Person
If your aspiration is to compete, then there's really no substitute for doing so. There are many tournaments at all levels you can participate in, and platforms like Twitch are a great way to hear about them. From invitationals, to open events, the more tournaments you participate in the better you'll become and the more connections you'll make with prominent players and industry insiders. The same goes for in-person tournaments. Travelling to large events, such as the League of Legends Championship Series or ESL Pro League events, can be a great way to network and encounter fresh opportunities, even if you're not directly competing at the event in question.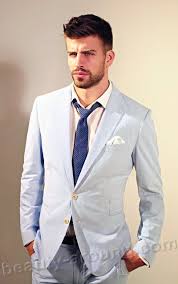 "Incurable thinker. Food aficionado. Subtly charming alcohol scholar. Pop culture advocate."